This is the breadcrumbs block. Breadcrumb will populate on actual page.
SCI Commercialization Programs Mentors
Hans Keirstead, AIVITA Biomedical (Lead Mentor)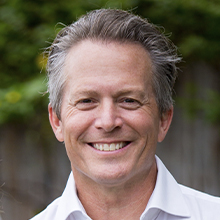 Dr. Keirstead is the Chairman and CEO of AIVITA Biomedical, and an internationally known stem cell expert and serial entrepreneur who has led therapy development for cancer, immune disorders, motor neuron diseases, spinal cord injury and retinal diseases. He has founded four successful biotechnology companies and holds Board positions in several prominent biotechnology companies. Dr. Keirstead was a full Professor at the University of California, Irvine where he founded, directed and erected a building for the UCI Stem Cell Research Center. He was a founding advisor of the California Stem Cell Initiative that resulted in a $3 billion stem cell fund (CIRM). Dr. Keirstead received his PhD in neuroscience from the University of British Columbia, and received the Cameron Award for outstanding PhD thesis. He has been a long-time advisor to several governments on biomedical policy and received the distinct honor of election as Senate Member of the University of Cambridge and Fellow of the Governing Body of Downing College, being the youngest member to have been elected to those positions.
Gabe Kalmar (Entrepreneur-In-Residence)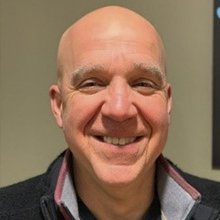 Dr. Kalmar spent 12 years supporting the strategic goals for Genome BC. He has taken on roles as the Executive Director of Operations, Vice President of Sector Development, and Vice President of Entrepreneurship and Commercialization. He is a mentor at Creative Destruction Labs, Entrepreneur in Residence for entrepreneurship@UBC and Innovation Boulevard, and is also on the board of companies including MRMProteomics and HeadCheck Health. Dr. Kalmar holds a BSc in Biochemistry and MSc in Virology from the University of British Columbia, and received his PhD in Virology from Simon Fraser University.
Michael Bidu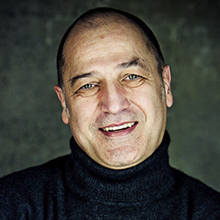 Michael Bidu is the Founder and CEO of INTERFACE Health, the world's first virtual global digital health accelerator based in Vancouver, BC. The accelerator is a global platform and business community that connects 5,300+ members, 1,200+ organizations from 20+ countries; a global challenge "the Olympics of digital health innovation" that discovers the world's best innovators, an online showcase for Canadian digital health products and services and an annual global digital health summit that inspires, educates and shares ideas about innovation and the future of health.

Michael is a serial entrepreneur with eight start-ups under his belt and 30 years of experience in technology, innovation, business and creativity. He is an award-winning marketer. Since 2007 he mentored, advised and judged more than 300 startups in web, wireless, digital media and digital health.
Roger Flowerdew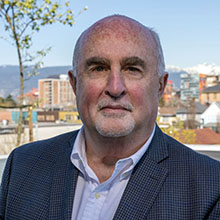 Mr. Flowerdew CPA, CA has provided interim and full-time executive level services to life science, information technology, specialty manufacturing (extraction, isolation and purification of high value compounds for bio-tech clients) companies in Canada, the United States and the United Kingdom since 1986. Roger's areas of expertise are strategic and tactical planning, tactical implementation, business development and corporate finance. He has also served as a director and board chair (Northern Lipids Inc. and Chromos Molecular Systems Inc.), CEO (Cognetix Inc.), COO, VP Business Development, Managing Director – European Operations and CFO/Director Finance (Incisive Genetics Inc.) of various listed public and unlisted companies and not-for-profit organizations (Pacific Salmon Foundation, Pacific Salmon Endowment Fund Society, Vancouver Opera Association, Vancouver Opera Foundation). He obtained his Bachelor of Arts, Political Science, from Simon Fraser University in May 1980 and his Chartered Accountant designation with Thorne Riddell (now KPMG Canada) in December 1982.
Lahav Gil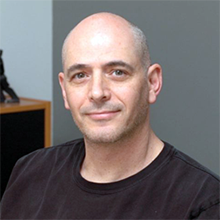 Lahav Gil is a MedTech entrepreneur, angel investor and a Venture Partner at Zoic Capital. Lahav works with medical device startups on technology development, innovation culture, operations and commercialization strategies. Lahav began his career as an industrial designer in the late 80s. He has over three decades of experience as a founder, innovator, entrepreneur, executive and investor, mostly in the MedTech space. Over that time, Lahav has contributed to the development and launch of over 200 technology products. He has founded several companies and sold two. Most notably, he founded Kangaroo Group (ISO 13485) and spent fifteen years building it into a major Canadian brand for MedTech innovation, contract manufacturing and MedTech startup acceleration. In 2017, Lahav sold Kangaroo to its chief competitor, Starfish Medical.
David Granville, VCHRI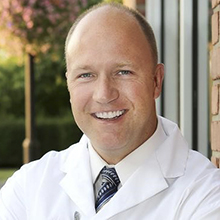 Dr. Granville brings with him a wealth of experience in research, innovation and commercialization. He is a professor in the Department of Pathology and Laboratory Medicine at the University of British Columbia (UBC). He is also a scholar of the Royal Society of Canada and former Canada Research Chair and Canada Top 40 Under 40 recipient. His recent research has led to the formation of the UBC-spin-off company, viDA Therapeutics of which he is a Founder and Chief Scientific Officer. Dr. Granville previously worked at QLT, where his R&D studies supported the approval of Visudyne® to be used as the first treatment for macular degeneration, the leading cause of blindness in the elderly. In 1999, Visudyne® was approved by the FDA—the largest ophthalmic product release in history.
Jordan Gutierrez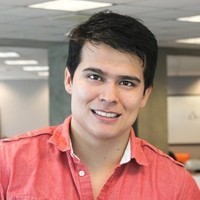 Jordan is the COO of Wishpond, a B2B business that builds complete marketing funnels that get leads and customers for eCommerce businesses. He started his business career on the streets of Mexico City and has now helped Wishpond grow into a 120 person company. Jordan now focuses on the operations of Wishpond and most importantly, pivoting to the wants of its customers to continue to provide the products and services they need to grow their own businesses. Jordan also started laleo.com, the largest medical ecommerce site in Mexico.
Jennifer Hamilton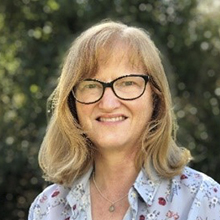 Biotechnology-focused PhD scientist with 25+ years experience in working for global venture capital firms, big Pharma, and independent biotechnology companies. Clients include pharma, medical device companies, venture capital, institutional investors and biotechnology companies in areas of Strategic Review, Business Development and Search & Evaluation including numerous BOD roles. Interests also include global health-care impact investing.

Jennifer has an MSc and a PhD in Experimental Pathology/Lipid Metabolism from the University of British Columbia and a BSc from the University of Guelph.
Phil Mundy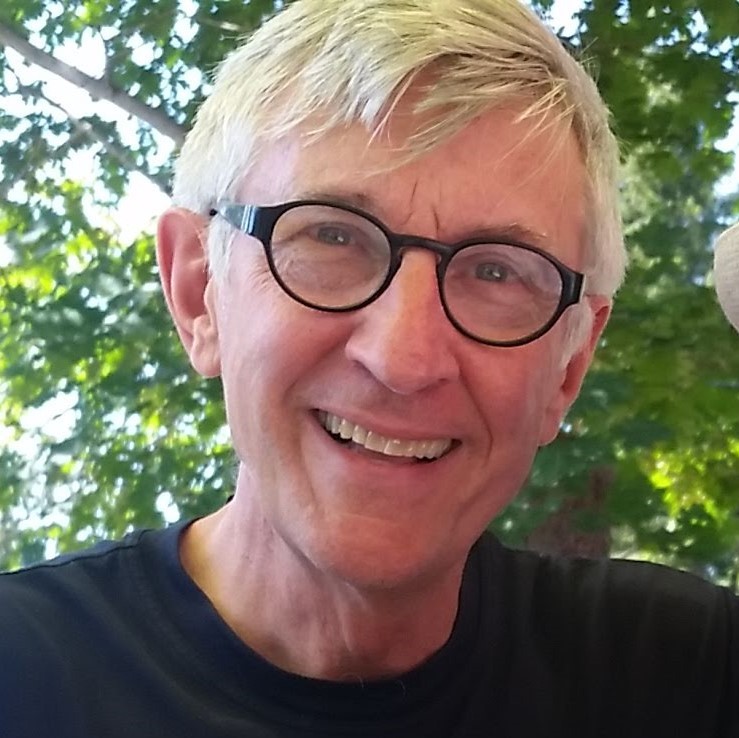 Phil is a deeply experienced entrepreneur and executive in the healthcare, home medical and assistive device space. He has led over 3 successful startups, serves as the Executive Director of the Home Medical Equipment Dealers Association of BC, has led product engineering for a number of devices and currently leads the development of a number of different products in the industry.
Yasmine Roulleau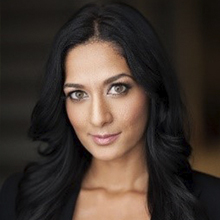 Yasmine is a highly accomplished business executive with a 15-year track record in corporate strategy and acquisitions. She is known for her ability to create major growth strategies through new market penetration and industry roll-ups.
As a business strategist in the healthcare, gaming and technology industries, her expertise includes capacity building, P3 partnerships, and commercialization of data including intellectual property royalties and knowledge translation. Yasmine is credited as a visionary for the growth and evolution of the healthcare industry in Canada as evidenced by accolades from the Healthcare Leaders of Canada and the Certified Health Executives (CHE). Her clients include BC Children's Hospital, St. Paul's Hospital, the Ministry of Health among several private healthcare companies.
Allyson Tighe, Amplitude Ventures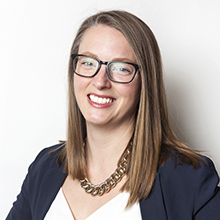 Allyson is an experienced investor, entrepreneur, and community builder. She is a co-founder of Amplitude Ventures and previous investor at the BDC Healthcare Fund. She brings an extensive background as a former medical device entrepreneur and biotechnology commercialization advisor passionate about creating, building, and growing world class healthcare companies in Canada and also serves as a mentor at Creative Destruction Labs. In addition, Allyson's research and early career was focused on spinal cord injury, ranging from basic science to rehabilitation and quality of life.
Elise Huisman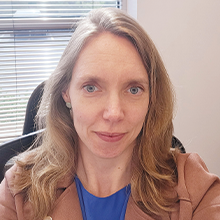 Elise has a passion for creating better access to healthcare and this has led her to her current role as Sr. Principle Scientist at Medtronic. Her education is in Biomedical Engineering from Eindhoven University of Technology in the Netherlands, after which she moved to Vancouver, to be closer to the mountains and did her PhD at UBC in Rehabilitation Sciences.
Then she co-founded Arbutus Medical, a medical device company specializing in affordable orthopedic power tools, she specialized in business development, sales and product management. After working in a hardware product focused environment, she felt it was time to branch out to digital health, and worked in 2 start-ups HealthQb and XCO. HealthQb is focused on treating chronic pain more effectively, while XCO's goal is creating a patch that measures vitals wirelessly. While wearing multiple hats in a start-up environment, she primarily focused on business development and product management.
As Medtronic had been a company that was a great example during her time at Arbutus Medical, Elise jumped on the opportunity to join them in 2022. As she tremendously valued mentorship when she was in a start-up, Elise provides mentorship to start-ups currently.