Meet The New Board Chair, Dr. Ian Rigby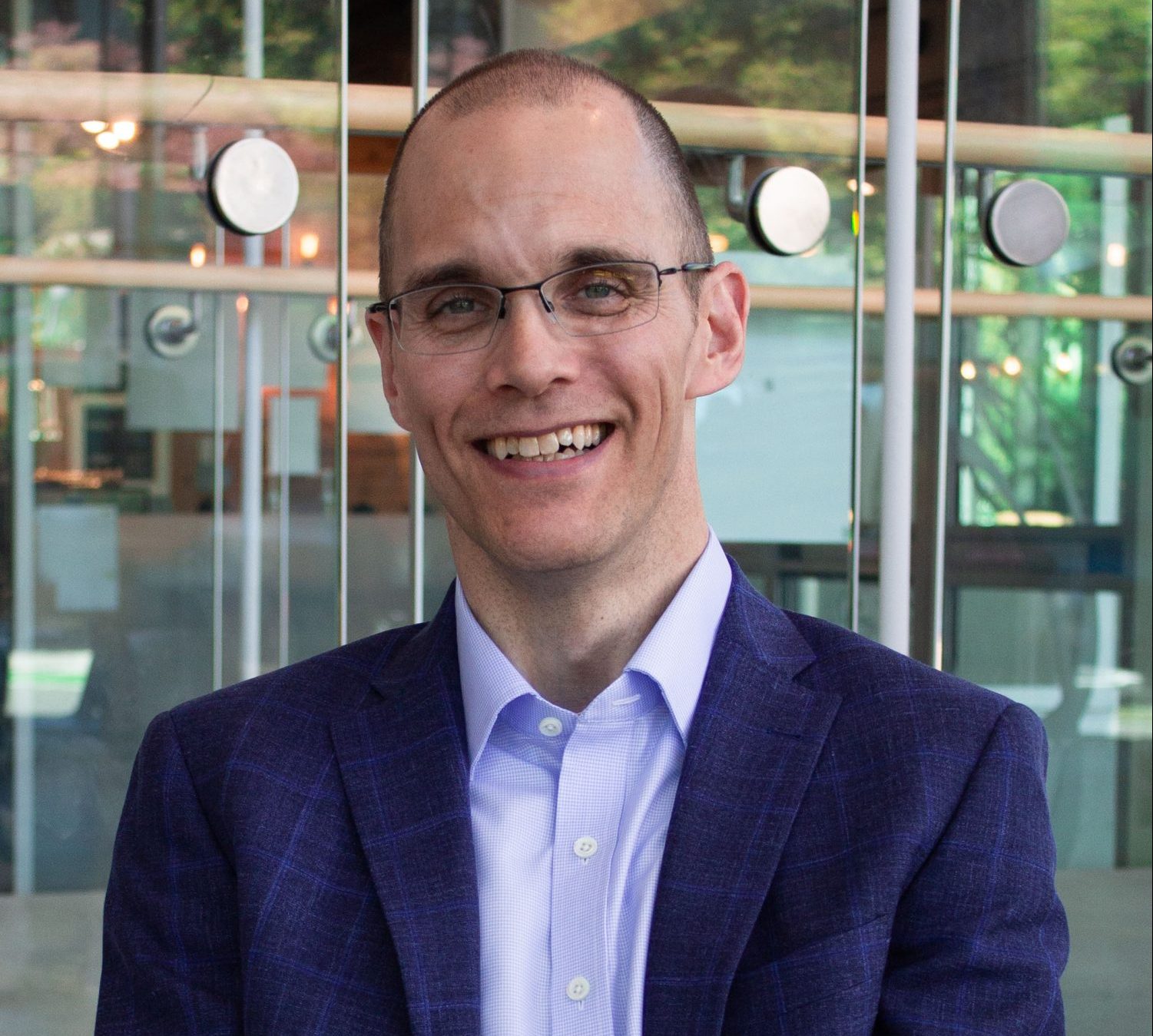 Dr. Ian Rigby was voted in as Board Chair at Praxis' Board Meeting in June 2019, having served as a board member since 2016. Learn more about Dr. Rigby in this Q+A
You're an emergency physician that also has a spinal cord injury. How does having an SCI give you a different perspective on treating patients whether they have an SCI or not?
Having a spinal cord injury has certainly provided me much more insight into the personal impact that illness and injuries have. When you present to an emergency department what really matters is how your illness affects you as a person and how it will impact your life. Having a disability has certainly made me much more cognizant of this impact and how important it is to address such challenges with the patients I'm treating.
"Having a disability has certainly made me much more cognizant of this impact and how important it is to address such challenges with the patients I'm treating."
This same dual role gives you a unique perspective on the work of Praxis, where our role is to bridge health evidence with real-world delivery. How does that role inform your decisions as Praxis' Board Chair?
I am extremely fortunate to come to this role with the lived experience of someone with an SCI, a background in clinical medicine as well as experience in academia. My spinal cord injury provides me a sense of motivation and urgency regarding the development of real-world impacts for the spinal cord injured community. Being a clinician and an academic allows me to understand the challenges and processes that the research and medical communities face in developing and bringing these interventions the bedside. With this in mind, I truly hope to work with the Praxis team facilitating meaningful collaborations amongst the diverse groups needed to successfully impact the lives of those with spinal cord injury.
What do you hope to achieve as Board Chair during your tenure?
Ultimately, I think it is not about what I hope to achieve, but rather what I hope to see Praxis achieve. I would love to see Praxis achieve its vision and mission. A world without paralysis after spinal cord injury is the dream we all desire. The realist in me understands that getting there is a complex process of discovery, invention and distribution. It is my hope that Praxis will continue to lead the process of developing a collaborative vision of both treatments and cures for SCI, organize the efficient and effective process of getting to those goals and connect and support the discoverers and inventors that will make this happen.
Why is Praxis' work important right now?
One of the key challenges in developing successful treatments and cures for SCI is the cooperation of many, many partners. This includes government and philanthropic donors, academics, clinicians, industry and the SCI community who must work synergistically to impact the lives of those with SCI.
Coordinating such varied members of our community requires an involved, impartial and respected voice, which is what Praxis provides.
What quote do you live by?
I do not really have a quote that I live by. But perhaps there is a theme. Recognize that we only create impact by doing. We only 'do' by starting something and in the end we only 'do' by finishing it. So figure out what you wish to do, start it, then push through and finish it. That's how you create impact.
Outside of his role as Praxis Board Chair, Dr. Rigby is an emergency physician practicing in Calgary. His academic interests lie in medical education and he has previously been the emergency medicine residency program director at the University of Calgary. Prior to this, he developed the department's interdisciplinary simulation program and co-developed the procedural skills program in undergraduate medicine.