Praxis Staff Spotlight: Evan MacDonald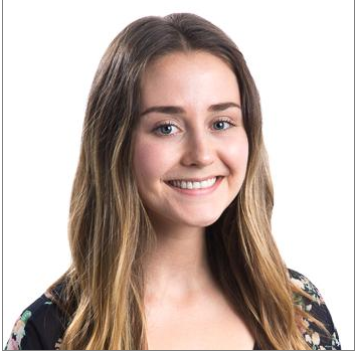 Meet Evan MacDonald! She's the Program Coordinator, Commercialization at Praxis and we're lucky to have her on our team. Get to know her better below.
What are you currently working on?
I am currently working on multiple programs that ensure the participating start ups get the support they need to get to market faster. The companies we support all have a spinal cord injury (SCI) focus, from pressure sore preventing wheelchair cushions to AI enabled catheter devices, to exoskeletons. I coordinate two programs in house every year, the SCI Incubate and the SCI Accelerate programs, that involve up to five start-ups all across the world.
I have also started a new program this year for a smaller start-up company who, although didn't quite fit either of our programs, we believed we could support their commercialization plan in a smaller-scale. I felt particularly passionate about this company because at the time, I was looking into how we could engage with companies with technologies that support the arts in the SCI community, as I felt there was a gap in this space. This company is developing an assistive device for individuals with limited hand and arm function, that makes activities such as writing, drawing and painting more accessible. I feel very grateful to get the opportunity to create a small initiative on my own and am excited about the work we are doing together with them.
What's your dream project?
I have an arts-background and would love to continue to develop initiatives that make the arts more accessible in the SCI community. I would love to continue to learn from the Consumer's experience to find more opportunities to increase their quality of life. As well, would love to collaborate with other organizations, to have a wider reach and support new technologies that can bring the arts further into the SCI community. 
What was the last series you binged?
Yellowjackets.
What is something from your childhood that you still have?
I have some of my grandmother's paintings hanging above my desk in my apartment. She was also a botanist so her paintings look like pages from old textbooks, drawings of plants with the technical names of all their parts.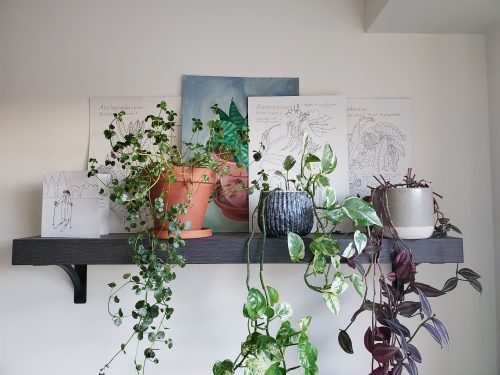 What's your favorite time of day?
Morning. I am a morning person for sure. Or I'm just a coffee person – hard to tell.
What's inspiring you in life right now?
Supporting folks in the community creating art/small businesses. There's a great community in Vancouver that are very supportive and always have something going on. It's inspired me to sign up for a pottery class!
What superpower would you want?
Time travel.
The most adventurous thing you've done in your life?
Moving to France with my sister with a week's notice.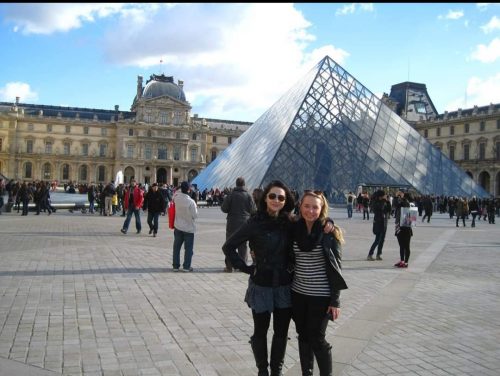 Dolphins or koalas?
Koalas.
Mac or PC?
Mac computers, android phones (an accident that I've become loyal to).
Favourite podcast in the podcast pantheon?
Anything true crime!
How do you unwind?
Painting. I started painting cowboy boots when Covid first started, and it's turned into a bit of a side hustle. I've met a lot of great western/anything-hand-made enthusiasts in Vancouver and started selling them at markets and events. It's been a great distraction for the past two years.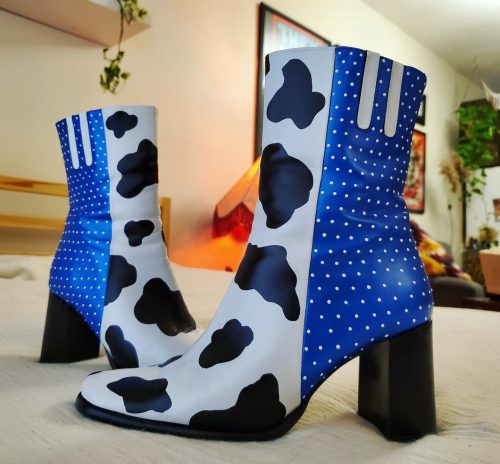 How do you handle pressure in your work?
Create lots of lists, highlighting priorities, and take one task at a time!
Where did you grow up?
Hamilton, Ontario.
What's some of the best advice you've given or received?
If you haven't done it before, try it, and you can always go back to what you were doing before (not the most poetic but definitely brought me to where I am today).
What's the best advice you've completely ignored?
Be realistic.