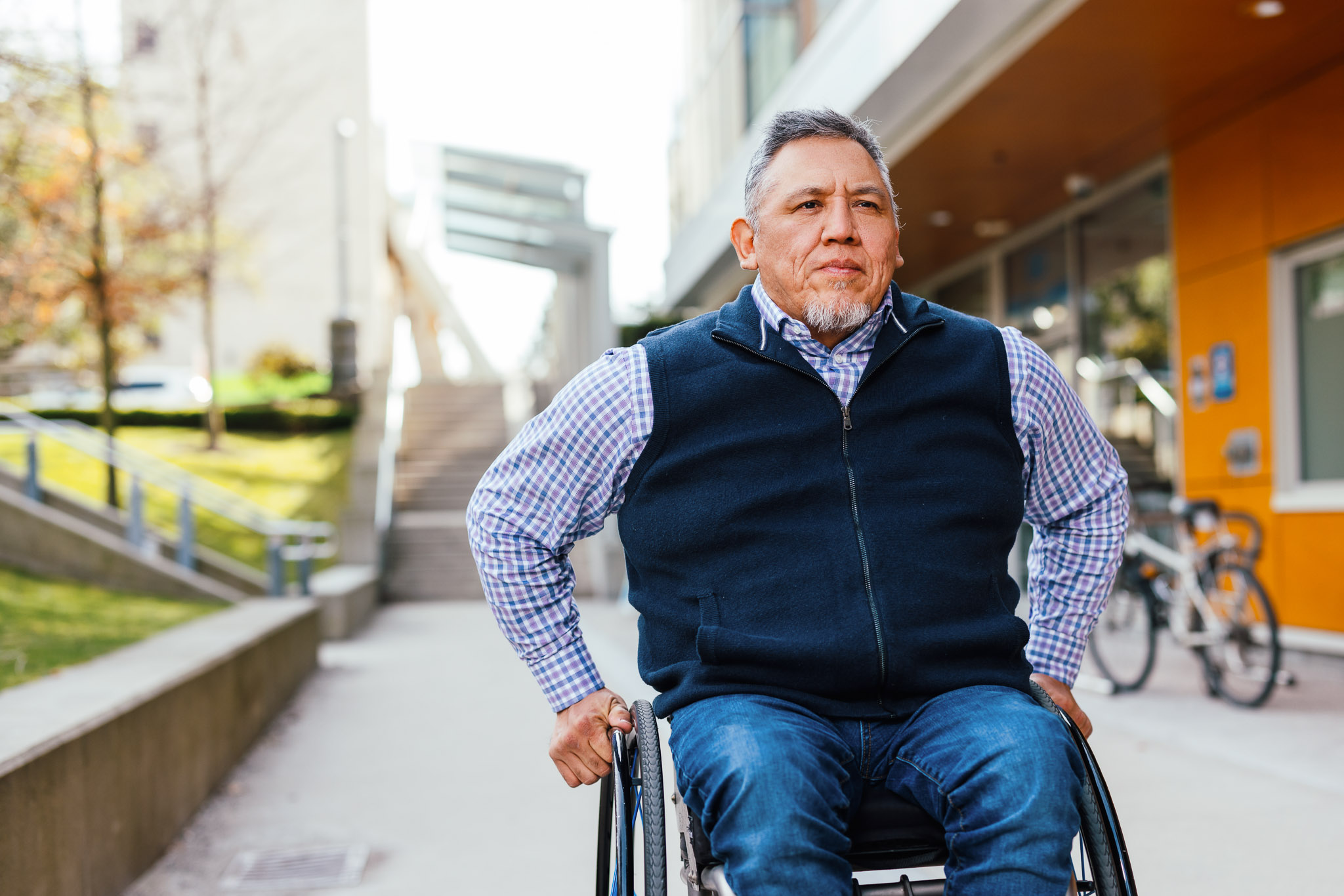 Program Description
In 2023, Praxis Spinal Cord Institute launched SCI Climate Futures in response to the ongoing BC heatwave crises.
The first phase of SCI Climate Futures was a rapid response program for British Columbians brought by BC Hydro. The program provided free cooling devices to individuals with disabilities, such as an SCI and multiple sclerosis that impair the body's thermoregulatory systems, making them vulnerable to the negative and possibly fatal effects of extreme heat.
The second phase of SCI Climate Futures aims to identify and accelerate the adoption of innovative technologies that provide sustainable and accessible cooling solutions for the built environment. For this second phase, we are excited to announce the launch of "AccessCool: Innovations for a Climate-Ready Future" – a pitch competition where the most promising innovators will present to a panel of industry experts, clinicians, and end-users. The pitch competition would have two streams:
Innovative Portable Technologies: Innovative cooling technologies that are portable and can provide rapid cooling anywhere.
Innovative Novel Technologies for the Built Environment: Infrastructure Solutions or non-portable products for the built environment.
Download the program one-pager