Praxis Commercialization Team
The Praxis Commercialization Team is made up of experts in commercialization, direct SCI PLEX engagement, research, and knowledge translation to support startups across the Incubate and Accelerate programs on concept and market validation, prototyping, sales strategy, and more.
This is the breadcrumbs block. Breadcrumb will populate on actual page.
Senior Leadership Team
Bill Barrable
Chief Executive Officer, Praxis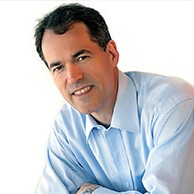 As CEO of Praxis Spinal Cord Institute, Bill Barrable leads a diverse and multi-disciplinary team of experts focused on creating solutions for people with spinal cord injuries (SCI). Under his collaborative leadership, the Praxis has achieved significant recognition as an outstanding charity, including accreditation through Imagine Canada's rigorous standards of excellence and being ranked as MoneySense and MacLean's top-rated charity in Canada for 2019. Prior to Praxis, Bill was Chief Executive of BC Transplant during which time it was honoured with the Canada Award for Excellence from the National Quality Institute. He has been a member of numerous governing boards of various kinds and holds a BA from Queen's University, and a Master of Health Science from the University of Toronto. He was previously named one of Canada's Top 40 under 40.
Research Team
Dr. Vanessa Noonan
Director, Research & Best Practice Implementation, Praxis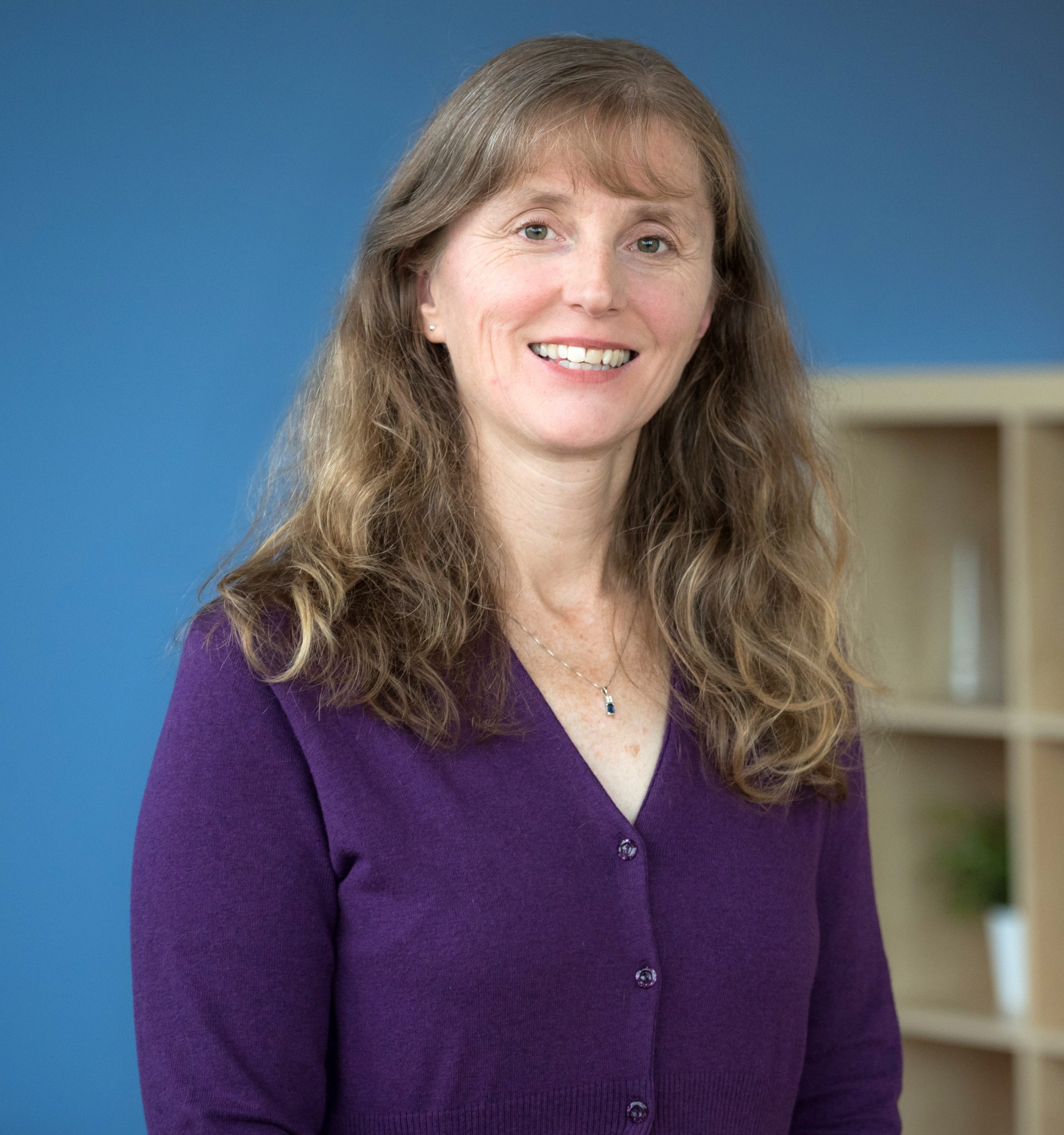 Dr. Vanessa Noonan is a physical therapist and the focus of her research and clinical practice has been in the area of spinal cord injury. Clinically, she has practiced in both the SCI acute and rehabilitation settings. Her research examines processes and outcomes of care following SCI rehabilitation, with the goal of moving research into practice and creating standards of care.
Vanessa obtained her PhD from the UBC School of Population and Public Health in 2009. Her doctoral thesis examined measures of participation in persons with SCI that are based on the International Classification of Functioning, Disability and Health (ICF) model. She later received a post-doctoral fellowship award from the National Institute on Disability and Rehabilitation Research and had the opportunity to work with the NIH-sponsored project PROMIS (Patient-Reported Outcomes Measurement Information System) at the University of Washington.
As Director of Research & Best Practice Implementation, Vanessa is responsible for leading translational research and best practice implementation projects at Praxis Spinal Cord Institute. She has been actively involved with the Rick Hansen Spinal Cord Injury Registry since it started in 2002 and co-led the development of a new community follow-up questionnaire for the Registry. In addition, she is part of the International SCI Data Set Committee, which has overseen the development of 16 data sets that are used internationally.
James Laskin
Researcher in Residence, Praxis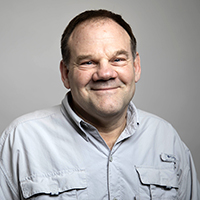 James brings deep expertise as a clinician, academic and researcher in the area of Spinal Cord Injuries and mobility. He pairs a research and teaching background with clinical expertise as a physiotherapist. He has overseen, developed and ran a number of clinical trials testing novel technology, protocols and treatments for individuals with disabilities, including in collaboration with Christopher Reeve Paralysis Foundation, SportsUnited, among other organizations. He has held a tenure position at the University of Montana, among other prestigious teaching appointments internationally.
Gwen Dziwenko
National Clinical Liaison, Praxis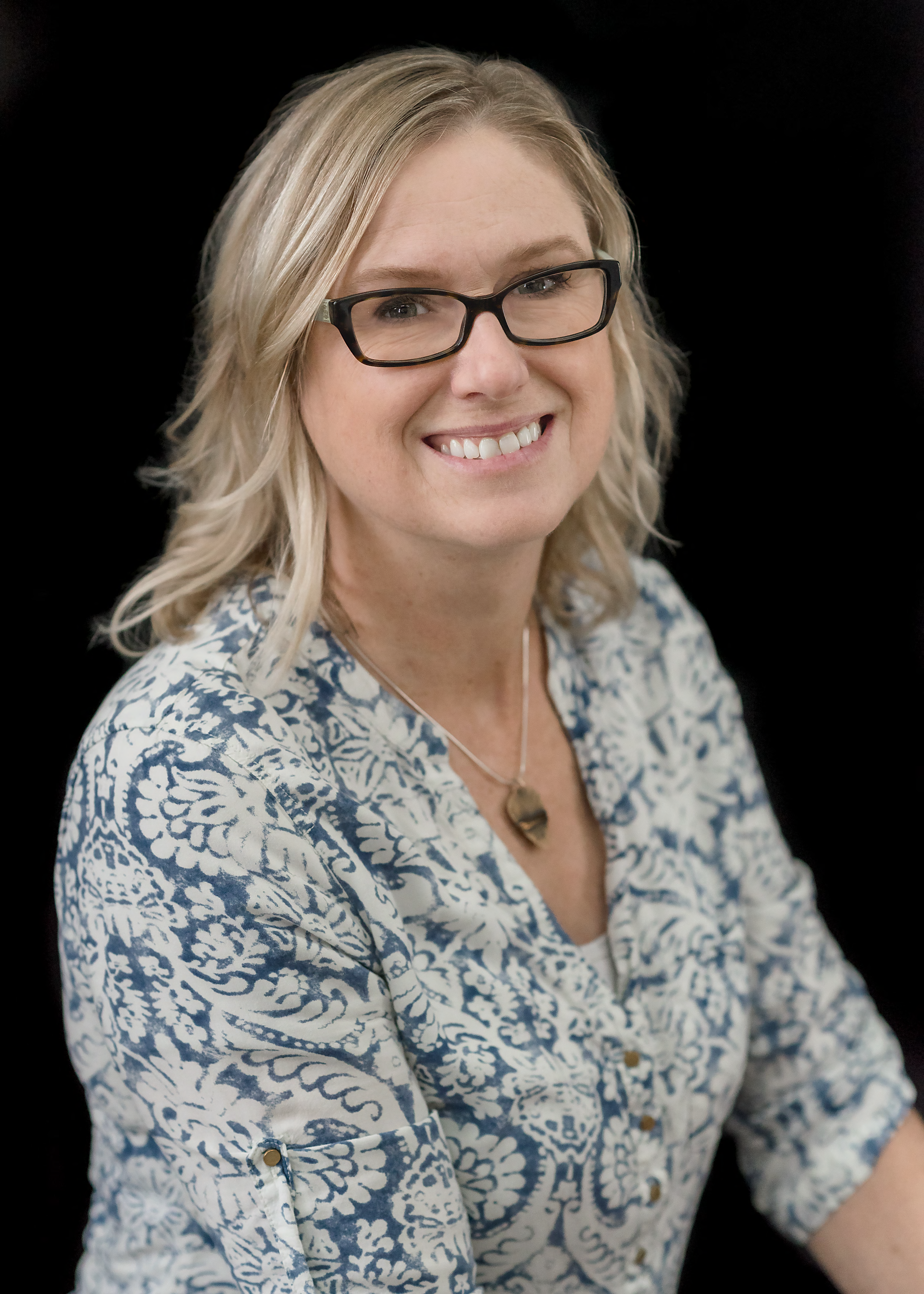 Gwen is an occupational therapist (OT) at Praxis. Before joining Praxis, she worked at the Glenrose Rehabilitation Hospital in Edmonton, Alberta, primarily working with people with spinal cord injuries. She was also the Rehabilitation Technology Leader, providing clinical support and practice initiatives in terms of innovation, project management, and implementing best practice trends and technology. Her OT career has encompassed all populations, different injuries and health conditions, and community, hospital, and school settings.
PLEX Team
John Chernesky
PLEX Program Manager, Praxis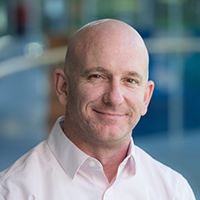 With over 25 years of lived experience of SCI since being paralyzed, John has participated in dozens of research studies in addition to be a co-investigator on a number of research projects. He works closely with SCI PLEX (persons with lived experience) of SCI including people living with SCI, their family, friends, care providers, PLEX-focused community organizations and advocacy groups to ensure research is addressing their priorities. His strong connection to the local SCI community as well as an international network of people living with SCI brings local, national and international PLEX perspective to the SCI research field. He is recognized as a leader in engagement and integrated knowledge translation has helped develop leading best-practices in engagement policy, advises funding agencies and research institutes on their engagement policies.
James Hektner
Regional Community Liaison, Praxis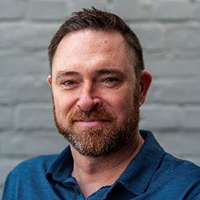 James' passion truly lies with peer support and assisting others to improve their quality of life and participation in an active and thriving community of opportunities. With 20+ years under his belt living with an SCI, working at Praxis Spinal Cord Institute and volunteering as President of Accessible Okanagan, strengthens a collaboration between community, research and education for SCI and healthcare supports. James has a T6/T7, AIS-A injury since 1997.
Chris Marks
Regional Community Liaison, Praxis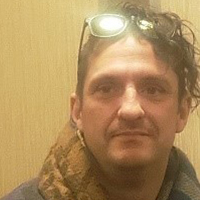 Chris Marks is the Vancouver Island Regional Community Liason at the Praxis Spinal Cord Institute. With over 14 years of lived experience of SCI since being paralyzed as a passenger in a single vehicle incident.

Chris has over a decade of volunteering in advocacy ranging from BC Transit, City of Victoria, and student issues. He brings a wide swath of experience from multiple Boards to arts communities, Tetra, and a BBA in Marketing. Pre-injury, Chris has experience from marine construction/fabrication to deep sea fishing to culinary school. Chris has a C5, AIS-B injury since 2005.
Richard Peter
Indigenous Peoples' Liaison, Praxis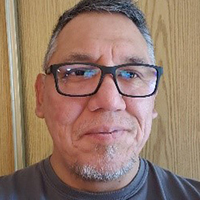 With over 40 years of lived experience with an SCI, Richard is the Indigenous Peoples Liaison for the Praxis Spinal Cord Institute, a proud member of the Cowichan Tribes on Vancouver Island and looks forward to collaborating with individuals, communities & organizations to improve quality of life for the SCI PLEX. Richard has a T10, AIS-B incomplete injury since 1977.
Commercialization Team
Arushi Raina
Director of Commercialization, Praxis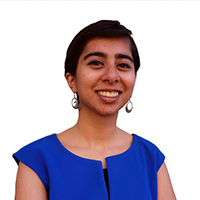 Arushi is an experienced healthcare strategy consultant, focusing on healthcare innovation, strategic planning and execution. She has completed complex engagements at Providence Health Care, BC Children's Hospital and the Ministry of Alberta, among a number of other clients, which she pairs with hands-on experience. She also has experience in setting up a local health-tech pre-seed start up in the neuroscience space. She led the design and execution of Praxis SCI Accelerate, Praxis' inaugural program, and building key partnerships for commercialization in the organization. She is passionate about the social determinants of health, health access and equity issues, and currently serves as a board member at Portland Hotel Society in BC. She brings a background of management consulting with KPMG, holds an MBA from the Richard Ivey School of Business and an Economics degree from Vassar College in NY. She was recognized as part of BC Business Magazine's Top 30 under 30 in 2020.
Andrew Forshner
Manager, Commercialization & Partnerships, Praxis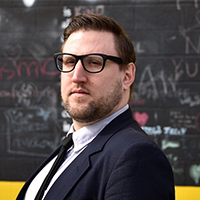 Andrew is a fundraiser and non-profit strategist, focusing on developing partnerships between the private sector, benefactors, universities and non-profits. He has led fundraising teams with several non-profits including the Vancouver Writers Fest, Variety – the Children's Charity and Canadian Bipolar Association. Andrew has dedicated his career to ensuring that organizations fill the social, economic and health needs of our communities and develop operational resiliency to ensure the prolonged benefit to society. He currently serves as a board member to the Granville Island Theatre District Society, Vancouver Curling Club and Rumble Productions. Andrew brings a wealth of complex partnership development knowledge. He holds an MBA from the SFU Beedie School of Business and Political Science and a degree in History from the University of British Columbia.
Yasmin Passos
Program Coordinator, Commercialization & Partnerships, Praxis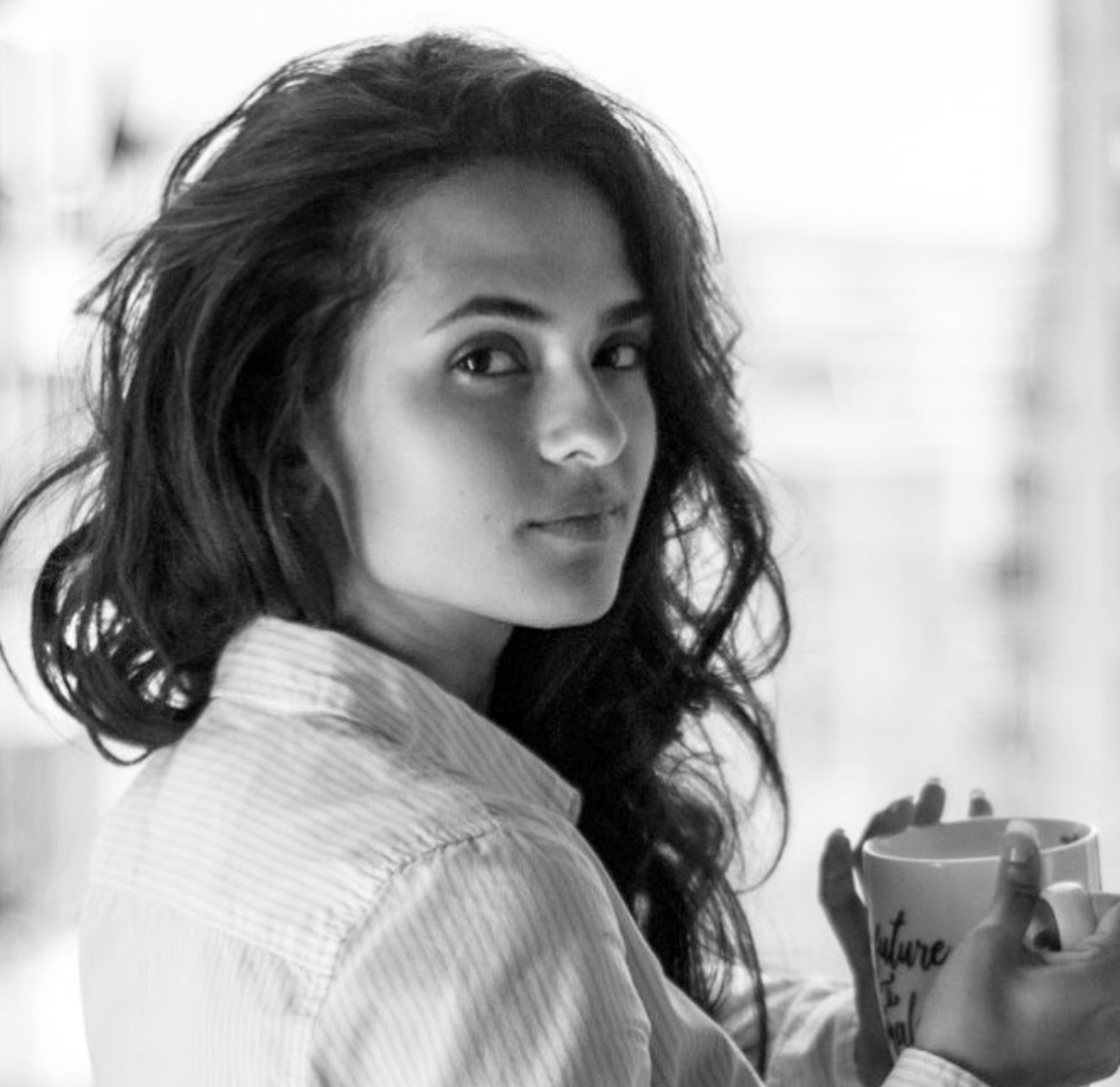 Yasmin studied and worked in the educational field internationally in London, Chile, the US and Canada. In Vancouver, she led the Greater Vancouver Board of Trade's youth programs, being a significant part of hundreds of students' self-development and career acceleration stories. She is passionate for youth education and innovation development, finding both a powerful way to build a better future. Yasmin has proven-track in the startup world, by inaugurating Pick My Brain's mentorship program, where students can meet and connect 1:1 with mentors globally, which got her participating in the Draper Startup House, an accelerate program in Texas. Yasmin has a bachelor degree in Communications from IBMC, a post-degree in Business Administration from Langara School of Business, a Negotiation certificate by Harvard Publishing Mentor and currently is taking her MBA.
Shweta Shekhar
Program Assistant, Commercialization, Praxis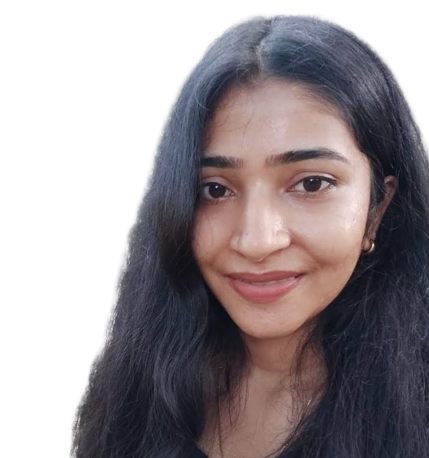 Shweta has a strong background in project management, data analysis, monitoring & evaluation, and research, having previously worked in these areas. Shweta holds a bachelor's degree in Economics from the University of Delhi and a master's degree in Public Policy from the National Law School in Bengaluru. As part of her master's program, she conducted ethnographic research on the impact of menstruation on girls' education in rural India.
At Praxis, Shweta ensures the SCI Commercialization Programs run smoothly.