Healthcare Startups In Brain Disorders And SCI Showcase Their Innovations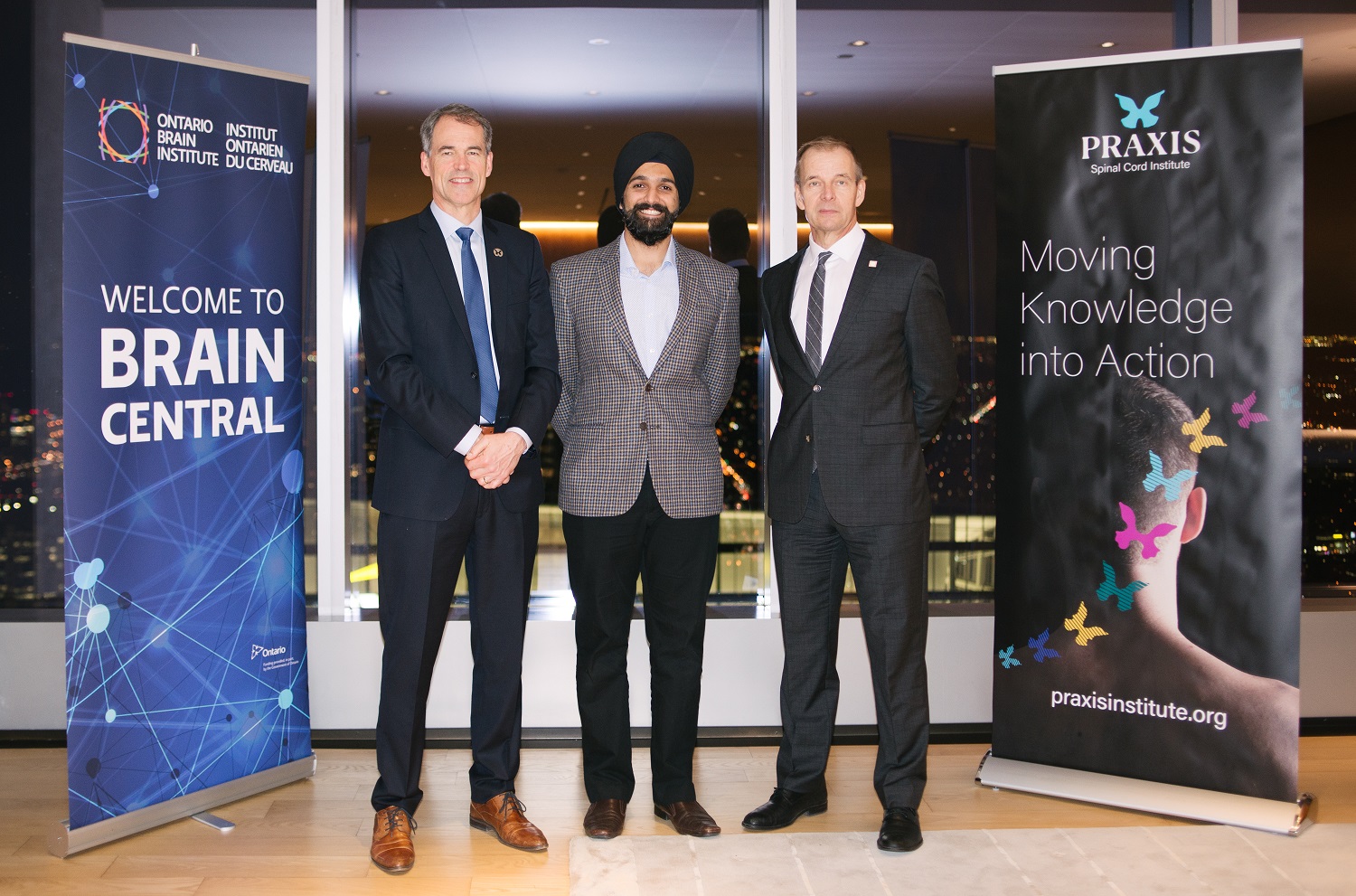 Commercialization pitch competition hosted in Toronto to advance health technologies
November 27, Toronto ON – Entrepreneurs showcased their brain disorder or spinal cord injury (SCI)-focused innovations at the Innovate SCI + Neurotech pitch event hosted by independent wealth management firm, Gluskin Sheff, in partnership with Praxis Spinal Cord Institute and Ontario Brain Institute (OBI).
Eight shortlisted startups that develop SCI or brain disorder technologies showcased their businesses to a panel of corporate and scientific experts.
The winning company Trexo Robotics, was awarded first prize to support the continued development of their wearable robotic exoskeleton to help children with disabilities experience over-ground walking in clinic and home.
This event comes off the heels of an announcement in May 2019 between OBI and Praxis to join forces to accelerate research in brain disorders and SCI. Events such as this pitch competition emphasize the importance of supporting healthcare businesses who develop products to improve the quality of life of Canadians who are impacted by these devastating conditions.
Their collective reach also has applications to a vast array of other health conditions and chronic diseases, making these technologies relevant to millions of people in Canada and around the world.
Pictured left: Praxis CEO, Bill Barrable; Winner of the Innovate SCI + Neurotech competition, Trexo CEO, Manmeet Maggu; OBI CEO, Tom Mikkelsen.
"Ensuring new technologies or knowledge is translated into the real-world setting is often beset with obstacles. By working with partners such as OBI and Gluskin Sheff, it allows us to combine our expertise and resources to support the most promising healthcare entrepreneurs working on technologies that have real potential to improve the health of people living with SCI or brain disorders."
– Bill Barrable, CEO, Praxis Spinal Cord Institute.