In conversation with Praxis SCI Accelerate Cohort Member, munevo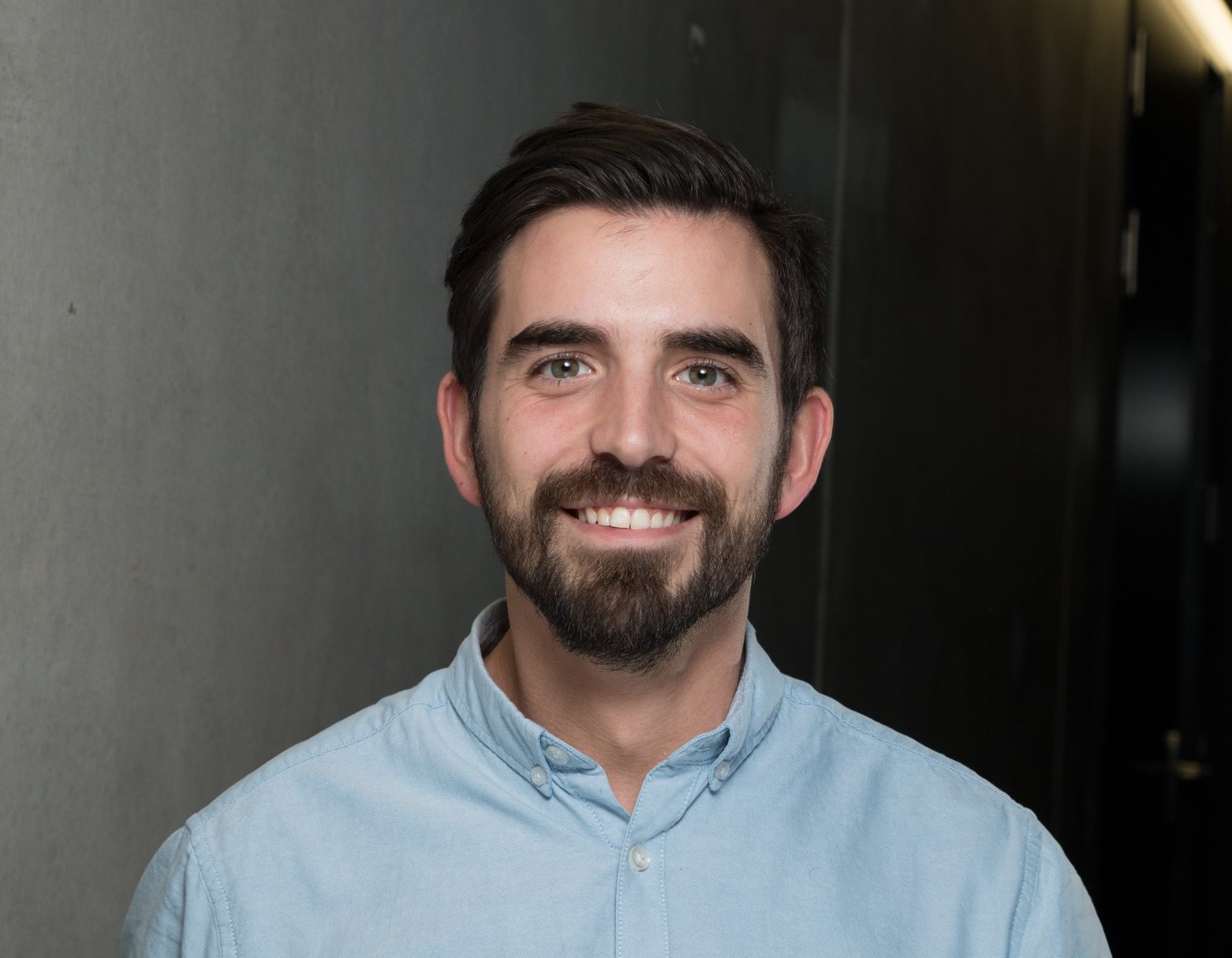 Connecting Smart Glasses to a Wheelchair
Interview with Claudiu Leverenz, Chief Executive Officer, Michelle Halpain, Regulatory/Reimbursement Manager
munevo GmbH / munevo Inc. is an early stage medical device company that focuses on assistive technology based on smart glasses. Many people with SCI have to use special controls to navigate and control their power wheelchair. Those solutions are mostly mechanical and people need to wait for a supplier or therapists to adapt it for them.
However, munevo's first wheelchair control system, munevo DRIVE, which is based on smart glasses, avoids this. Through simple and adaptive head motions people can control their wheelchair hands-free while being able to connect to their environment. The solution has been approved as medical device in the EU in 2019 and has now started commercialization in North America.
What led you (education, experience, people) to a career focused on medical technology and, in particular, medical technology for people living with SCI?
Claudiu Leverenz: My background is in computer science and business, and what got me into this was a university project where we worked with smart glasses technology. A team member had some experience working with wheelchair users; he saw that there was a need for mechanical solutions for when people cannot push by themselves. And so that's how we had the idea of connecting smart glasses to a wheelchair. Once potential users understood what we were trying to do, they got super motivated. And that I think was the moment that something like flipped; I saw that we could really impact their lives with this technology.
What was your biggest learning/takeaway from the program?
We learned a lot about the Canadian healthcare system. Also, the focus group gave us deeper insights from people with lived experience, to learn about their needs. This is always super helpful; we learn continuously, from every meeting and feedback session. Hearing feedback from so many different key players in our space was really informative. Hearing people's actual opinions and reactions to our device was helpful in how to move forward.
What were the biggest changes to your company's structure and/or business strategy after or during the program?
One major change is finding out about independent sales reps and how they let us explore a new market without having to build a team in the US. That will help us stay 'lean' because they already have a network, including the patient groups that we target. That definitely changed our strategy on access to the North American market. Definitely also on the reimbursement side; we learned a lot. For example, earlier today we learned there is a new type of code available in the US that a lot of manufacturers like us could use for recurring revenue aspects. This took only a 10-minute discussion to figure out. That is the power of the program—the network and the community.
Are there any shifts you plan on making in your company's structure and/or business strategy in the next few months?
With this new lean strategy, we don't need to allocate too many expenses from the beginning without knowing if it will work. We don't need to hire 10 or 20 people in the US and go full speed, but we can still test out the market.
Prior to the program, how did you view the challenges faced by your customers/potential customers for which your company's medical technology is aiming to solve?
Since we already have hundreds of users, it wasn't a big change to how we view people with lived experience. There are still nuances of the different healthcare systems, so there are small details that are different.
Clinicians at a children's hospital in Florida, mentioned that training children requires modular settings. They start driving on the left, so they practice left driving for a while. And then they practice just right, and then left and right, and then left, right and forward in combination.
Did your perspective change on how consumers, and/or clinicians would use your product in the course of their normal activities? If so, what aspect of the program helped make this shift and how has it impacted your company's approach to product development.
The way that we learned the most was actually being there on the ground, visiting the clinics and learning from their experiences. For example, I visited a children's hospital in Florida, where clinicians mentioned that training children requires modular settings. They start driving on the left, so they practice left driving for a while. And then they practice just right, and then left and right, and then left, right and forward in combination. Normally this requires some wheelchair programming and so on, and [the clinical team] can't do that. However, we could easily make this available through our software. It's now with our tech team, and they will explore where to fit it into their development plans.
What I really liked was the approach of the focus group. I think this is something that we want to explore. We want to stay in touch with our users and the focus group approach gave us a new tool for the future.
What differentiates your company, and its value proposition, from the competition? How are you disrupting your marketplace?
We are unique; we're the first digital solution in this market that allows people to drive a wheelchair hands-free with smart glasses, while at the same time giving more independence and saving time, not just for the user but also everyone in in their environment.
Clinical practitioners have more time now; when they transfer a patient, they don't have to put them in the exact same position as before. We only realized this after chatting with therapists. They would explain us that because of static devices [such as control panels], they have to put the person back in the exact same position. Furthermore, throughout the day, they sink deeper into the chair so they cannot hit the buttons anymore.
We can also do tech updates remotely. And there aren't so many replacement parts or things that can break. This means that people have more time for more important tasks. And that's a huge benefit.
And last but not least, it not only connects to the wheelchair easily, but also to other devices around the patient—computer, phone, robotic arms, smart home, all of those.
Is there a story you'd like to share from the program when your engagement with a person with lived experience (clinician, person with SCI, care provider) was impactful to you or your company's development?
Dirk, who has multiple sclerosis, was part of our clinical study. He was diagnosed very late with MS then had multiple waves, and very quickly was not able to walk. At the time, he was working with a big company in Munich, traveling the world, meeting his wife abroad, and so on. Suddenly, he couldn't do that anymore. As one of our initial testers, he said that this device is making life worth living again. That was very impactful for everyone.