In conversation with Praxis SCI Incubate Cohort Member, NeuralDrive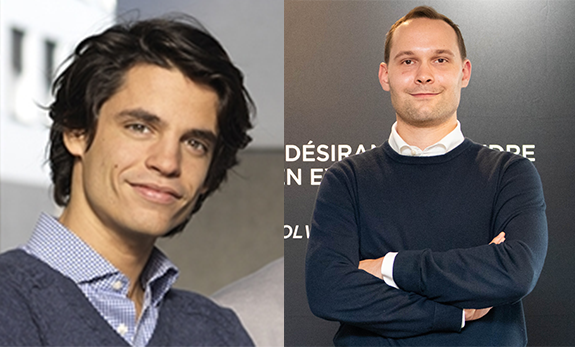 NeuralDrive is a company based out of Montreal, Quebec specializing in application of neurostimulation to aid the recovery of movement after a spinal cord injury. The company is led by principal co-founders, Marco Bonizzato, Julien Roy and Marina Martinez. NeuralDrive is a spin-out from research at Université de Montréal. The company is developing a neural interface to improve rehabilitation through neurostimulation therapies and a neurostimulation optimization module that delivers personalized cortical stimulation during motor training.
Essentially, our technology improves movement execution through a cyclical feedback loop that captures the drive of an attempted movement, relays that motor stimulus back to a lead implanted in the motor cortex, and improves the movement execution.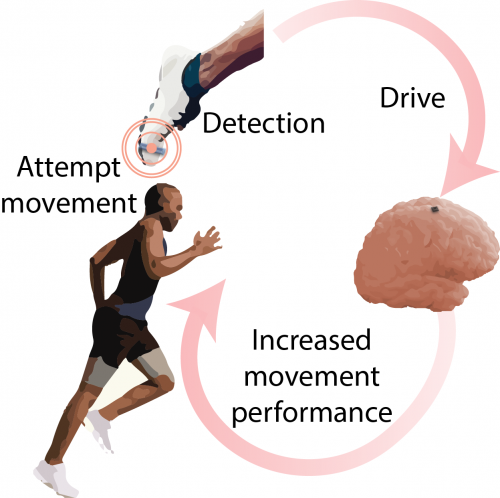 What led you to a career focused on medical technology for people living with SCI?
Marco started studying SCI during his graduate program focused on neural prostheses and  electrical engineering in Switzerland, . He joined Marina's Lab in Montreal five years ago, starting the project which became NeuralDrive. Julien has a business background working for consulting firm, KPMG, and is driven to focus on work that has a positive impact on the world. When introduced to the potential impact of Marco's neurostimulation research, Julien joined him to launch NeuralDrive.
What was your biggest takeaway from the Praxis SCI Incubate Program?
The SCI Incubate program was the first time we got to work with people living with an SCI. Most of our work had been focused on our laboratory research in animal models but the Praxis program showed us the value of engaging SCI consumers. By laying the necessary foundations for consumer-engagement, we are creating best practices and designing clinical protocols that will result in greater buy-in for our future clinical trials.
In contrast to past incubators that we've completed, where we would receive general advice, the Praxis SCI Incubate program provided tailored mentorship. Other programs offer broad reimbursement and regulatory information, whereas the Praxis program brings mentors and other companies working in a similar space together. This leads to technical and specific information being passed along that helps companies develop roadmaps in a more realistic way.
The Praxis team understood the multiple levels of inquiry and efficacy needed for the clinical trial processes. They dedicated an incredible amount of time to review and refine our clinical trial protocols, line-by-line. The process highlighted how people with lived experience provide critical and important perspectives on their needs and trial design. This helped us as scientists avoid the pitfalls from assumptions built-up through years in the lab.
Praxis' commercialization mentorship also helped us manage our company's priorities better, particularly with reference to the consumer. The program showed that consumer, system and clinician priorities may not align with the company and the product., Being able to differentiate the product to appeal to a wider user base was a major takeaway.
What were the biggest changes to your company's structure or business strategy arising out of the program?
The program provided us with many places to expand and refine the company's priorities. For example, after hearing from the focus group that people with tetraplegia have a stronger need for improving hand function rather than leg function, we made this a priority. We had early research data on our technology's impact on hand function and we're applying for grants to pursue clinical studies in that area. It wasn't a priority for our company before the program, but it became one after listening to the consumers for whom we are developing our technology.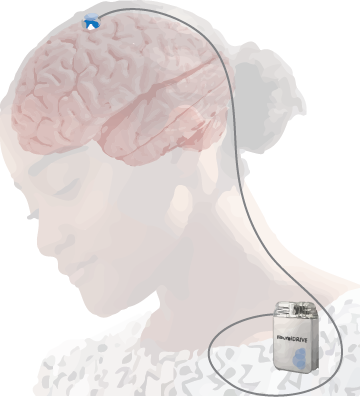 Following up on our successful interactions with the focus group, we are planning on creating an advisory committee of people with SCI, led by a neurosurgeon we're adding to our team. This will bring a diversity of lived experience to help us develop our product in a collaborative way with prospective users.
"This program is necessary for any company or project dealing with SCI. This is the only incubator in the world who really understands what the company is going through. It provides the solutions to the questions that keep you up at night." Julien Roy, CEO & Founder
Did your perspective change on how your customers would use your product?
Prior to the program, we knew that prospective customers had a broad interest in the general return of mobility, but did not know what specific areas are important to people living with SCI. The Praxis program helped us identify different user priorities, and then focus on the consumer segments who we can impact most.
Company Successes Due to the SCI Incubate program:
Entered the national patent filing phase in the United States, Canada and the European Union.
Expanded rehabilitation options for people with limited mobility.
Segmented end-users to increase areas for mobility gains that will improve quality of life for more consumers.
What did you get out of the SCI Incubate program?
We needed guidance through the phases of commercializing a medical technology, and the program more than delivered. It provided both information and guidance on best practices to get NeuralDrive ready for the next level as a seeded MedTech start-up. It may have been comfortable for us to stay in the pre-clinical research space, but the SCI Incubate program helped push our boundaries. It helped us navigate to making a difference to consumers by helping to identify and then meet their unmet needs.