This is the breadcrumbs block. Breadcrumb will populate on actual page.
International SCI Biobank Launches New Website
The International Spinal Cord Injury Biobank (ISCIB) is an initiative led by Dr. Brian Kwon, Canada Research Chair in Spinal Cord Injury and Dvorak Chair in Spine Trauma and a multi-disciplinary team of experts based out of ICORD at the Blusson Spinal Cord Centre. ISCIB's mission is to advance the understanding of the biology of SCI and share these findings with the global SCI community. Researchers from anywhere in the world can submit requests for ISCIB biospecimens, provided that the proposed research has undergone ethical review and is aligned with ISCIB's mission statement.
Praxis proudly supports ISCIB which serves as a resource for the global SCI community. ISCIB is also supported by ICORD, Vancouver Coastal Health Research Institute, the Vancouver Spine Surgery Institute, the University of British Columbia and the Rick Hansen Foundation.
To learn more or request biospecimens, visit their newly launched website at www.sci-biobank.org and follow them on Twitter at @SCI_Biobank.
---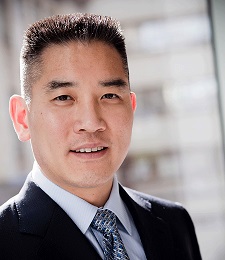 "In order to develop new therapies for spinal cord injury (SCI), we need to advance our understanding of the biology of human SCI, which may differ in important ways from animal models of SCI. Having access to human SCI biospecimens for research will help us learn more about what is really happening within the injured human spinal cord and how this relates to neurologic impairment."
— Dr. Brian Kwon, Director, International SCI Biobank; Canada Research Chair in Spinal Cord Injury and Dvorak Chair in Spine Trauma, Dept. of Orthopaedics, University of British Columbia
---