This is the breadcrumbs block. Breadcrumb will populate on actual page.
Read Praxis' 2020/21 Annual Report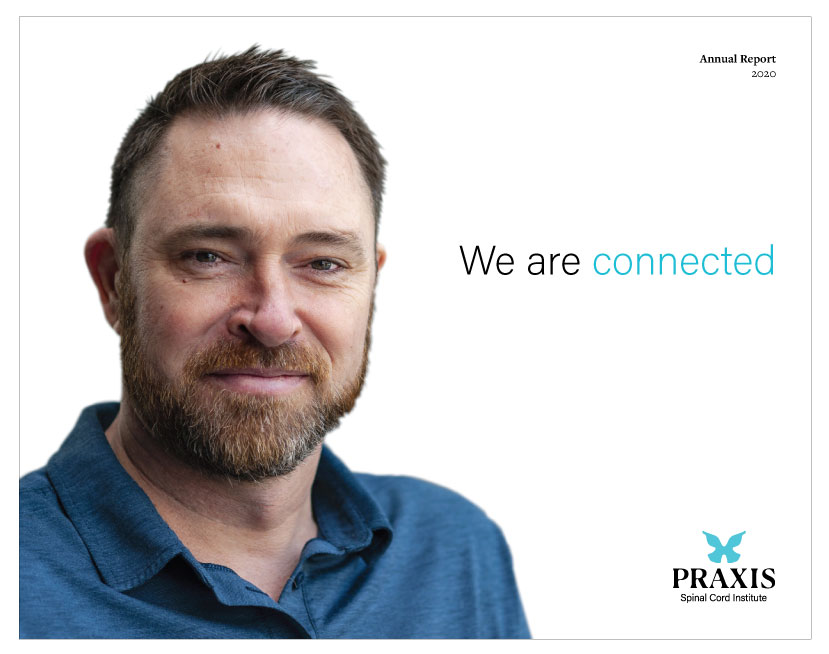 In this annual report for 2021/21, we offer you a summary of our organization's contributions to SCI research and care, innovation and our direct engagement of people with lived spinal cord injury experience.

You will also learn more about our critical work with researchers, clinicians and the next generation of entrepreneurs through one-of-a-kind programs,
awards and knowledge exchange opportunities.


Our vision and work would not be possible without our dedicated staff, professional networks and the tremendous leadership and guidance of our Board of Directors. We are also grateful for the financial support of the Government of Canada through Western Economic Diversification, the Province of British Columbia and Genome BC. Through their generosity, Praxis continues to transform the lives of people with spinal cord injury.
Download the Annual Report below
[ENGLISH] Praxis 2020/21 Annual Report
[FRENCH] Rapport Annuel 2020/21