This is the breadcrumbs block. Breadcrumb will populate on actual page.
Read the Praxis Annual Report 2022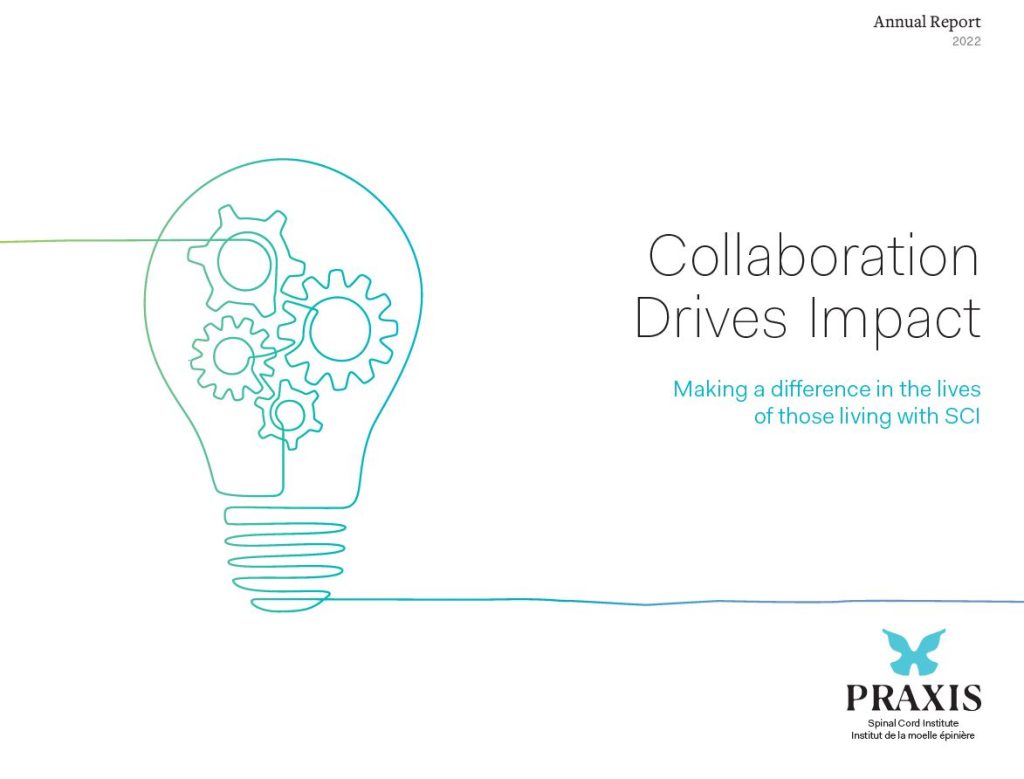 We are pleased to share the 2022 Praxis Annual Report with you, which focuses on collaboration and how it drives impact. The report summarizes the Institute's impact on spinal cord injury research, innovation, and care, with stories showing how collaboration builds community, activates advocacy, and directs priorities.

Collaboration is critical to helping Praxis work towards its vision of a world without paralysis after spinal cord injury. It brings more hands, eyes, and brains together to drive research collectively forward for more rapid success. All of our work is built around leadership and engagement with people with lived experience of spinal cord injury.

The report is now available in both English and French.
Download the Annual Report below
Praxis 2022 Annual Report [English]
Rapport Annuel 2022 [Français]