This is the breadcrumbs block. Breadcrumb will populate on actual page.
Praxis Indigenous Peoples' Liaison Richard Peter is the Paralympic Athlete Ambassador for the Vancouver 2030 Winter Games Bid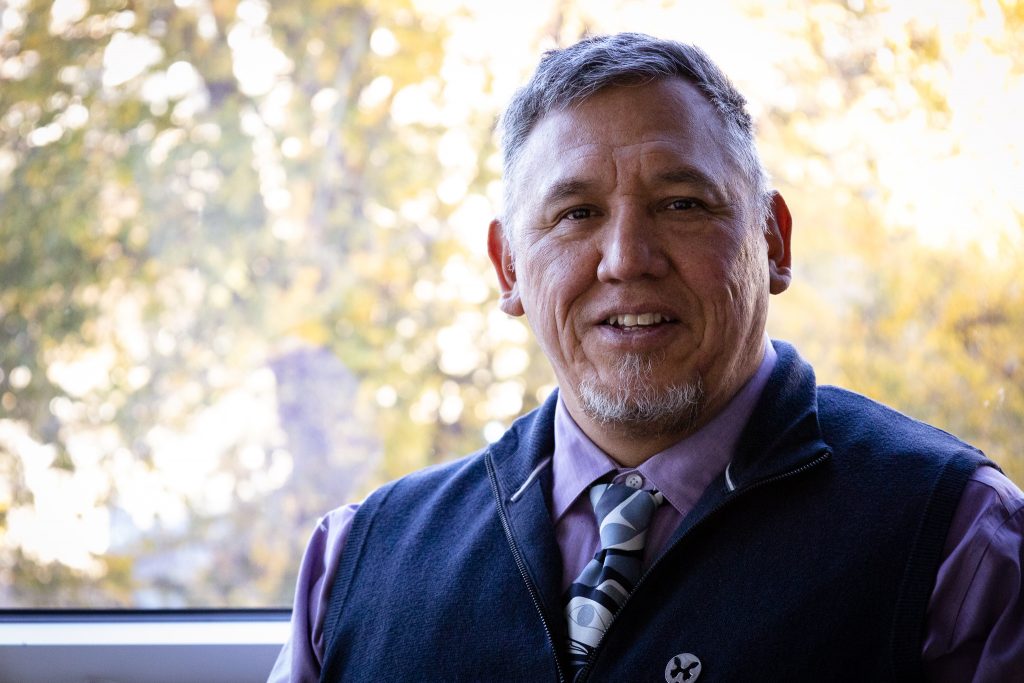 In addition to being part of the Praxis Consumer Team and Indigenous Peoples' Liaison, Richard Peter is also involved in the Vancouver 2030 Winter Olympics/Paralympics bid. This summer, he took part in the press conference that revealed the details for the first Indigenous-led bid for the winter games.

Richard, who has multi-medal Paralympics experience in wheelchair basketball, is acting as the Paralympic athlete ambassador.
"It was an easy 'yes' to be part of the process," says Richard when asked about his involvement. "The easy part is that I know a lot of the players that were involved in the 2010 games, so it feels a bit of a carryover to have that connection and also be involved in the 2030 bid."
Along with other members of the Vancouver 2030 committee, Richard has been involved in community events and consultations with the four host First Nations leading the bid. He describes these as activities to prompt memories of the success of the 2010 Games and also to highlight that this is one of the first bids to propose re-using venues.
The connection to the 2010 Games runs deeper than just knowing who is in the bid committee; both Richard and his wife, fellow Paralympian multi-medalist, Marni Abbot-Peter were not only torch bearers for the 2010 games but also at BC Place when Vancouver's successful 2010 bid was announced. Being involved with the Paralympics is lifelong, and Richard credits this connection for the opportunity to represent Canada in wheelchair basketball. He also notes that it's given him the opportunity to give back to his community.
As well as inspiring up-and-coming athletes in the spinal cord injury community, Richard also sees his involvement in Paralympic sport as an important opportunity to represent his Indigenous heritage. As a member of the Cowichan Tribes on Vancouver Island, he notes that it's great to be part of the bid process.
"It's a great opportunity to show that we can be leaders, not just in the Canadian community, but also globally, internationally," he says, noting that involvement of the four host First Nations has been from the outset as the first ever Indigenous led 2030 Olympic & Paralympic Games bid.


---
Photo: Richard Peter during the 2010 Games