Praxis Participates In The ISIC-Hosted Indo-Canadian Workshop For SCI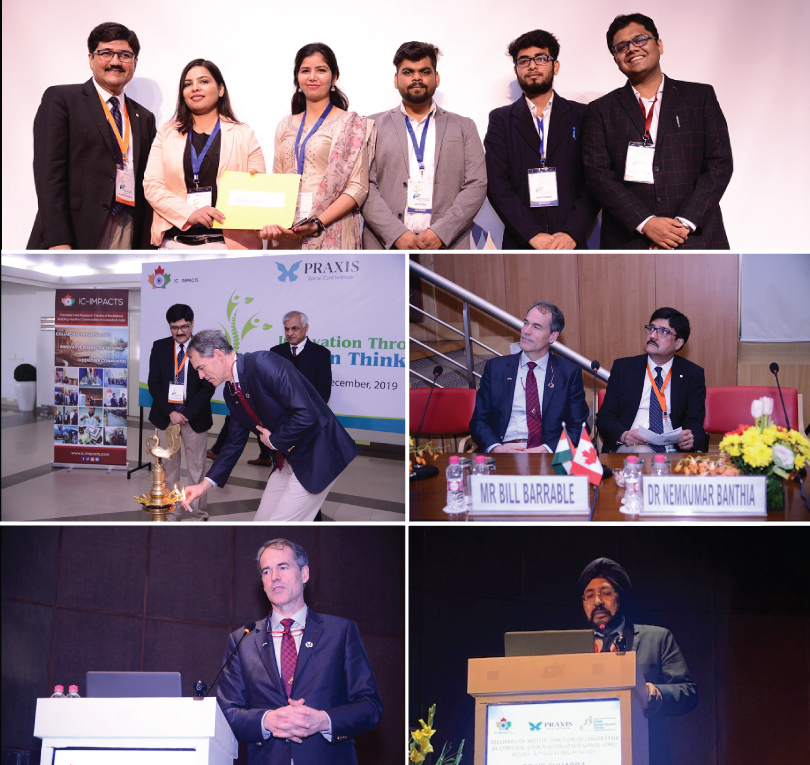 New Delhi, 11 December 2019: The Indian Spinal Injuries Centre (ISIC) organised a 'Design Thinking Workshop', as a part of the Canada-India Science and Technology Innovation Dialogue, today and discussed various aspects of treating spinal cord injury patients including innovative technologies and sustainable rehabilitation of patients. The dialogue was hosted by the Indian Spinal Injuries Centre in collaboration with the India-Canada Centre for Innovative Multidisciplinary Partnerships to Accelerate Community Transformation and Sustainability (IC-IMPACTS) and Praxis Spinal Cord Institute (formerly known as Rick Hansen Institute) in collaboration with leading research agencies of Government of India and supported by Canadian and Indian partners.
Dr. Nemkumar Banthia, CEO and Scientific Director IC-IMPACTS, Mr. Bill Barrable, CEO, Praxis Spinal Cord Institute and Dr. H S Chhabra, Chief of Spine Services and Medical Director of Indian Spinal Injuries Centre (ISIC) participated at the event along with multidisciplinary experts and other dignitaries. The workshop made the delegates interested in the means to innovate for an inclusive society. Felicitated projects included developing artificial hands for spinal injured (ISIC-IITD), tele-medicine based exercises for patients in rural India, means to connect the researchers and portable scanner for data acquisition. A design thinking competition was also organized on the theme "Improving the quality of lives of Spinal Cord Injured and persons with disability". The innovators presented their products and discussed ways to bring them to the market.