Praxis Prize awarded to three finalists at the seventh annual Synapse Life Science Competition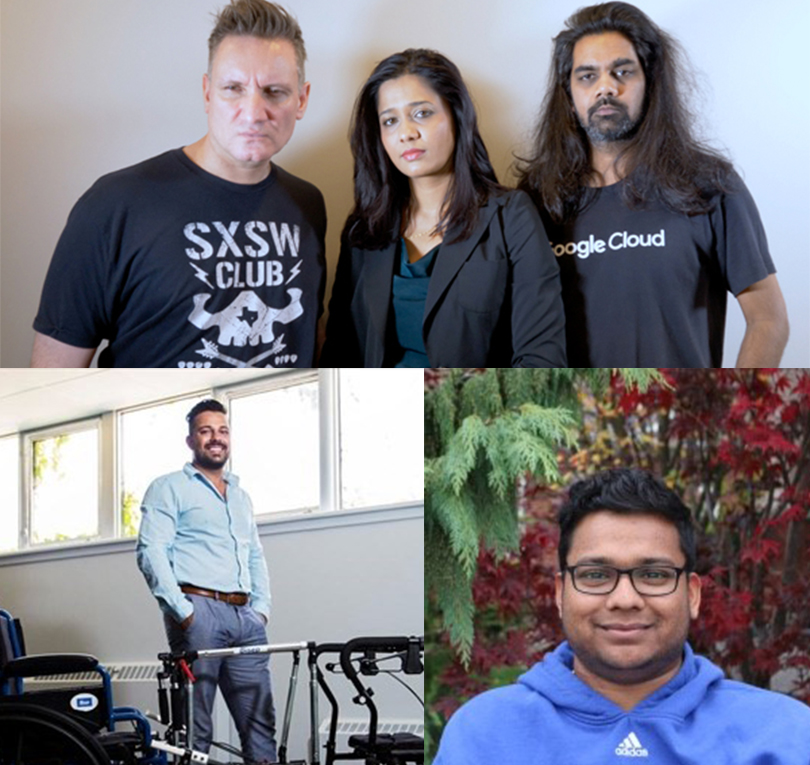 Hamilton, ON:  On March 25, winners of the inaugural Praxis Prize were announced at the first ever virtual Synapse Life Science Competition, held by the Innovation Factory.
The Praxis Prize was created with the intention of finding Ontario-based innovators working on cutting edge products at Technology Readiness Level 3 or higher, with a clearly articulated clinical application. The Praxis Prize supports entrepreneurs and researchers working on innovation interventions that will improve health outcomes for people living with spinal cord injuries.
The $25,000 Praxis Prize was sponsored by Praxis Spinal Cord Institute in partnership with Ontario Neurotrauma Foundation with funding from the Ontario Ministry of Economic Development, Job Creation and Trade.  Three Ontario innovators working on solutions to improve health outcomes for people with spinal cord injuries were selected as finalists.
Bill Barrable, CEO of Praxis Spinal Cord Institute announced the winners:
1st place, $12,500: NURO Corp – NURO is a Waterloo start-up specializing in neurotechnology and the creator of NUOS, the Neural Operating System. With NUOS, incapacitated individuals can communicate and compute today using brain signals. NUOS is Health Canada cleared and is clinically authorized as the only non-invasive technology of its kind in the United States.
2nd place, $7,500: Bisep – Bisep invented a one-of-a-kind patented assistive device that universally attaches a patient's wheelchair to their walker. The device was created to help therapists carry out efficient training by minimizing the reliance on other therapists for help and by improving walking safety; lowering the chances of fall-related injuries.
3rd place, $5,000: Axcessiom Technologies – Axcessiom Technologies is a software & electronics manufacturing start-up company with a mission to create products to help improve the lives of others. Axcessiom strives to build the most intuitive and accessible products possible, while keeping safety, reliability, and affordability in mind. They are currently designing a Driver Assistance System that will allow people with disabilities to drive their vehicles safely and effectively.
"Praxis has a vision to help build lasting innovation in SCI through assisting innovations through every step of commercialization. [The Praxis Prize] will support entrepreneurs working on innovative interventions that will improve health outcomes. It also provides a tremendous opportunity for entrepreneurs and innovators to scale their solutions in support of people with SCI."
– Bill Barrable, Praxis CEO
The presentation of the Praxis Prize was part of the Synapse Life Science Competition held by Innovation Factory. The competition is delivered in collaboration with the Synapse Life Science Consortium and made possible through the support of the competition's sponsors including Innomar Strategies and Gowling WLG.