This is the breadcrumbs block. Breadcrumb will populate on actual page.
Praxis SCI Ideation Challenge 2022 Winners Team Specifix Tackle Urinary Tract Health
Congratulations to Team Specifix – Jessica Jenkins, Siobhan Wilson, Jaspreet Randhawa and Alex Bakfrom the University of Toronto – who won the 2022 Praxis SCI Ideation Challenge. Their innovation for monitoring bladder health in people with spinal cord injury (SCI) earned a $25,000 grant.
Team Specifix developed UroStix to give patients a reliable, at-home indicator that they can use to monitor their urinary tract health (UTIs) which present a risk for people with SCI.
Following injury, spinal cord damage affects nerve system control of bladder function, causing leading to urine leakage or retention among other issues. In order to prevent damage to the bladder, people with SCI may insert a urinary catheter several times each day to remove urine. This comes with the risk of infection that can be life threatening if left unchecked.
Accurate diagnosis of UTI in patients with neurogenic bladder is not straightforward since they often have a higher rate of bacterial colonization due to repeated catheterization. UroStix was created to increase test specificity and overcome the limitations of existing dipstick tests, which are not specifically designed for the unique needs of people with SCI. Not only is urine testing different but signs and symptoms of UTI in people with SCI also differ from people with an intact central nervous system. Urinary Tract Infection in the Neurogenic Bladder

"Conventional urinalysis dipsticks are prone to false positive indications for urinary tract infections in people with spinal cord injury," explains Team Specifix. "UroStix, a rapid UTI test with greater accuracy compared to conventional urinalysis dipsticks, aims to reduce false positives by 72%."
The team aims to place UroStix as an at-home UTI detection tool, but also as an aid to UTI diagnosis in the clinic. "This way, we hope to not only facilitate earlier UTI detection in people with SCI, but also reduce unnecessary antibiotic use in the general population."
How Does the Praxis SCI Ideation Challenge Support SCI Innovation?
Team Specifix says the Ideation Challenge provided the perfect conditions to explore the problem space, develop an idea, and learn more about the commercialization process. They received a lot of mentorship on all three of these and said they came out of the Challenge with a refined conceptual prototype. Throughout this process, Praxis helped verify the need for the product and provided feedback on usability from an end-user perspective. The team is using funds from the competition award for a commercialization plan right now to fund a clinical study that will support our proof of principle with solid primary data. Following this, experimenting with the testing medium in a controlled lab space will help establish proof of concept. This second phase will be important not only for demonstrating feasibility and efficacy, but it will also help optimize and refine the design. Team Specifix anticipates that building the alpha prototype will be an iterative process in which end-user feedback is collected and incorporated during co-design sessions.
Meet The Team; In Their Own Words
What motivated you as researchers and innovators to tackle an SCI project?
Jess: I did not have a personal connection with SCI prior to this project. The first time I learned about unique risks of UTI in the SCI population was during a presentation given by members of the Praxis SCI team. I was shocked at how a seemingly simple type of infection could be such a common cause of mortality for the SCI community. This is what made me question the availability of early UTI detection tools.
Siobhan: My interest in researching urinary tract health and its associated gaps developed following the sudden passing of a family member as a result of a UTI in September 2021. Through this experience, I learned how differently UTIs present in different populations and the tragic consequences of delayed diagnosis, which was further reinforced by a presentation given by Praxis Spinal Cord Institute. I sought to not only understand why this occurs, but to address the unmet needs for these vulnerable populations through person-centric innovation.
Jaz: My motivation to help support individuals with SCI came through the workshops at the Ideation Clinic. Through listening to the stories of those with lived experience and learning about their daily struggles, I developed a passion to help improve the lives of the SCI community. My interest behind developing a rapid-test for UTI detection came as we learned about the severe consequences of missing or delaying UTI diagnosis can cause for the SCI community. This sparked our company's idea to develop a fast, easy-to-use test for early detection of UTIs.
What have you learned from taking part in the challenge?

Jess: The Challenge taught me the importance of self-learning and knowing when and where to ask for help. Furthermore, I learned that entrepreneurship is a tool that can be used to address real-world problems, and to not be discouraged from entrepreneurship due to a lack of experience or expertise. The Challenge was my first exposure to the resources and opportunities available in the med tech innovation sector here in Canada.
Siobhan: Through learning from people with lived experiences, attending the Ideation Challenge workshops, consulting with domain experts, receiving mentorship from industry professionals, and doing extensive research, I learned just how much is required to develop a product that addresses a single unmet need and bring that product to market. Overall, the Ideation Challenge has taught me about the importance of building a strong team, learning from others, and being comfortable when navigating uncertainty.
Jaz: Our journey has provided us with immense experience in entrepreneurship, leadership & collaboration. From coming up with this idea to creating our proof-of-concept, we had to overcome numerous hurdles along the way with perseverance and dedication. These obstacles taught me the importance of building a strong team, maintaining valuable relationships with stakeholders & meeting with our mentors on a regular basis.
What was the best part of taking part in the challenge?

Jess: For me, the best part of the Praxis SCI Ideation Challenge was the mentorship. They helped us build resilience, to believe in ourselves and to be resourceful.
Siobhan: My team and I were very fortunate to receive mentorship from several extraordinary professionals in the health innovation space during the Ideation Challenge. Under this mentorship, our team went from first hearing terms such as "articles of incorporation" and "cognitive walkthrough" to understanding what these terms meant and incorporating them into our Demo Day presentation and business structure. We were introduced to resources and potential funding opportunities that we have taken advantage of as we continue to move our early stage idea from ideation to intervention.
Jaz: Personally, the best part of the Praxis SCI Ideation Challenge was the opportunity to meet people with SCI and learn about their experiences with UTIs and UTI testing. Through meeting the SCI community and being able to continuously verify our next steps, we were able to ideate and develop a strong proof-of-concept by incorporating their feedback into our design. Furthermore, the mentorship we received from experts in the health innovation space pushed our team way ahead than what we would have ever imagined. The Praxis SCI Ideation Challenge demonstrated the value of building strong relationships and creating collaborative partnerships in the medtech space.
What Next for Team Specifix?
The end goal is for UroStix to become the first line of UTI testing in all healthcare facilities and diagnostic laboratories, and also as a reliable at-home testing tool for individuals who suffer from recurring UTIs. Team Specifix is starting a clinical study to generate data that demonstrates the potential of the product. They hope that this will open more opportunities for revenue growth, which will then be reinvested into the commercialization plan.
The concept was inspired by requests from clinicians and people with SCI at Glenrose Rehabilitation Hospital and has continued to be developed hand-in-hand with a wide spectrum of stakeholders and users.

"We surveyed commonly performed functional tests and developed instrumented versions of them, including balance, walking and shoulder function tests," explained Dr. Hossein Rouhani, Assistant Professor at the Department of Mechanical Engineering at the University of Alberta. "We also tested the accuracy of the measurements versus in lab technologies, then conducted clinical studies to ensure it is user-friendly."

Thanks to the Spinal Cord Rehab Innovation Challenge award, the research team will be able to pursue next steps like how to package the prototype technology into products and further move this along the commercialization chain.
Proudly supported by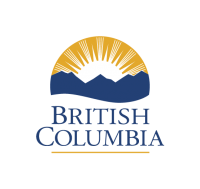 Learn More
Praxis Spinal Cord Institute is proud to support Ideation.Clinic that helps entrepreneurs scale SCI innovations.