Praxis Staff Spotlight: Dr. Nader Fallah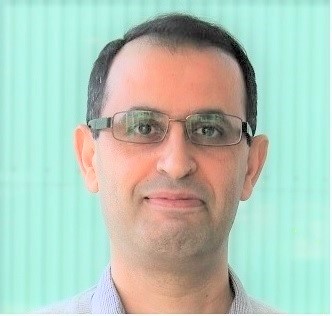 Meet Dr. Nader Fallah, who is the Associate Director of Artificial Intelligence (AI) Research here at Praxis. Nader develops tools that help 'mine' health data. Using AI and machine learning, Nader and his team are working on enhanced indicators and assessment guides for clinicians so they can give better care to individuals following a spinal cord injury. Nader recently celebrated ten years with Praxis this October.

What do you do at Praxis?
I am Associate Director of Praxis Artificial Intelligence at the Praxis Spinal Cord Institute. I am particularly interested in interdisciplinary approaches in neuroscience studies. Over the last ten years, I have conducted epidemiological, medical & health services research in collaboration with physicians, researchers and our colleagues at Praxis, which has resulted in several publications in refereed medical journals and recommendation for updating guidelines.
I lead a team of biostatistician, epidemiologist and machine learning experts. A major focus of our team is developing and deploying computational models for spinal cord injury data using biostatistics, epidemiology, and machine learning to improve the quality of life of people with spinal cord injury.
Why does working in the field of spinal cord injury matter to you? How did you become interested in spinal cord injury? What brought you to Praxis?
I have had training in computational neuroscience, and I have always been fascinated on how the human brain and nervous system work. When I finished my training at UBC, I noticed there was an open position at Praxis, which was a very good fit to my training. I am lucky I joined the research team and have had the chance to work with knowledgeable, productive and supportive colleagues to this day.
What excites you about your work?
When we find answers to clinical questions such as impact of surgery, evaluation of an intervention, or efficacy of medications, they can lead to improve the quality of life for people with spinal cord injuries, and this gives me great work satisfaction.
What is the most challenging part of your work?
Sometimes we are very close to finding answers for some clinical questions but our data cannot provide us enough statistical power; it would be great to have more international collaboration to share data in order to overcome this challenge.
Get to Know Nader:
How do you decompress after a long day in the lab/office?
I regularly exercise with my children, friends or occasionally hiking alone.
What was the last series you binged?
The last series I binged was House of Cards.
What's your favorite time of day?
Early morning, as it implements a fresh start to the day.
Mac or PC?
I am fan of PC, as most Machine learning and statistical software run well on it.
How do you handle pressure in your work?
I got advice from colleague: "just take a walk for a few minutes when you cannot solve a problem"; I noticed it helped me well.
Where did you grow up?
I grew up in Tehran (capital of Iran) and spent some time in Italy as a part of my PhD training, then moved to Halifax to do my PhD thesis, next UBC and finally Praxis. It was a great experience to see and work in three continents!
What's some of the best advice you've given or received?
Martin Heisenberg was one of our mentors in Italy, and he recommended me to always consider working directly with an expert in neuroscience rather than just using their data. I was surprised on how much this makes significant differences in the result!
What's the question you'd like to be asked more?
About history and how we can learn from it and don't let history repeat itself.