2019 Year In Review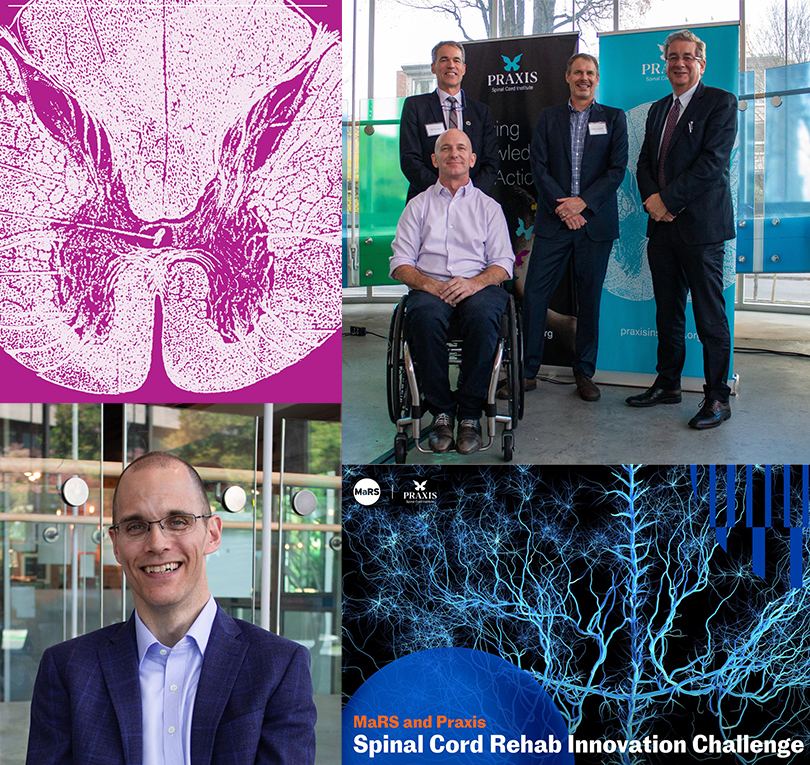 It's been quite a year for Praxis Spinal Cord Institute. From small initiatives to big ones, we are working to make change happen that will have the most transformative impact on the lives of people living with SCI. As we say hello to 2020, here are some highlights that made 2019 such an incredible year.
1. New look. New name. Renewed purpose. In October, the Rick Hansen Institute became Praxis Spinal Cord Institute. We may look different, but our commitment to the SCI community is as unwavering as ever. Praxis exists to lead global collaboration in SCI research, innovation, and care. We will continue to advance groundbreaking ideas that can be put into practice, making lives better. Learn more about our name change.
2. Personifying the bridge between problem and solution, Praxis and UBC's School of Biomedical Engineering announced a partnership to expand Engineers in Scrubs (EiS), the School's flagship program in biomedical design. EiS trains some of Canada's most talented biomedical engineering students to work directly with patients to solve problems that will improve outcomes for those with chronic and costly health conditions, such as spinal cord injuries. Learn more about this partnership.
3. This June, Praxis was pleased to introduce Dr. Ian Rigby as our new Chair to Praxis's Board of Directors. Read our Q&A with Dr. Rigby.
4. Praxis partnered with MaRS Discovery District on a $200K Spinal Cord Rehab Innovation Challenge aimed at improving the lives of individuals living with SCI by seeking tools that measure interventions and their impact on health outcomes. This competition is open until June 11, 2020. Learn more about the Innovation Challenge.
Pictured left (starting from top left, clockwise): Cross-section of spinal cord which inspired Praxis new brand identity; Speakers at the UBC/Praxis partnership announcement; Praxis Board Chair, Dr. Ian Rigby; Spinal Cord Rehab Innovation Challenge.