This is the breadcrumbs block. Breadcrumb will populate on actual page.
Spinal Cord Stimulation
A life changing therapy that brings more than just the ability to walk again
Praxis exists to lead global collaboration in spinal cord injury research, innovation and care. We translate knowledge to bridge health evidence with real-world delivery. The word praxis means the practical application of a theory – moving knowledge into action. We measure our success through impact, how Praxis makes a difference to the SCI community.
Praxis Spinal Cord Institute support and outreach for spinal cord stimulation (SCS) research across Canada is helping to raise awareness for this exciting new treatment in spinal cord injury (SCI). Grant funding, engagement with people with lived experience (PLEX), an SCS research hub, commercialization mentoring, and literature reviews all help to push opportunities for SCS through research and into the hands of users.
Why SCS?
Spinal cord injury results in more than just loss of walking function or quadriplegia; there's a disruption to many other body systems, leading to issues with bowel and bladder emptying, temperature regulation, blood pressure maintenance, and respiratory function among others. These seriously impact quality of life and can precipitate conditions such as autonomic dysreflexia, which can be fatal.
What is SCS?
As an additional finding from studies looking at SCS for managing intractable pain, researchers noted that electrical stimulation through implanted electrode arrays could also help people with SCI walk again. Further research showed that not only was locomotion made possible, but SCS through either implanted or non-invasive devices made a huge difference in bladder and bowel function, management of autonomic dysreflexia and other clinical issues associated with SCI. In short, a lot of the secondary complications that arise post-SCI that impact quality of life could be managed or abolished with SCS of specific spinal regions.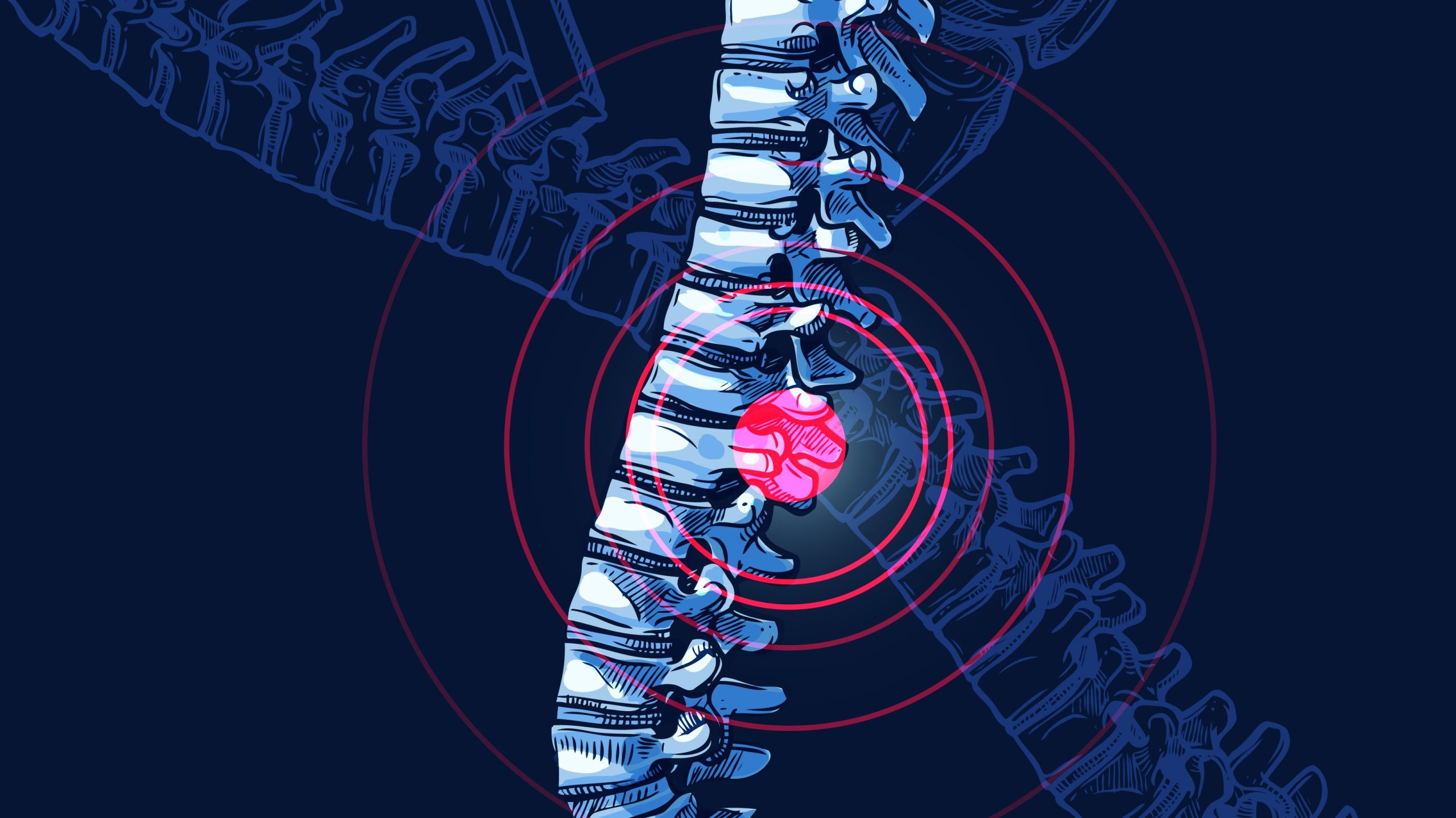 Praxis is highly involved in exploring this exciting new potential in SCI therapy. Support ranges from funding and literature reviews for researchers to engagement with PLEX for their experiences of SCS and priorities for treatment. Praxis SCI Commercialization programs mentor and guide companies with medtech innovation, bringing SCS devices from bench to bedside and into the hands of users.
SCS has the potential to be a game changer in the lives of many people living with SCI, but only where there is access to and support for clinical trials and commercialization of technology. Praxis support aims to accelerate SCS technology into clinical use for SCI community benefit.