UBC and Praxis Spinal Cord Institute Partner To Expand Canada's First Biomedical Design Program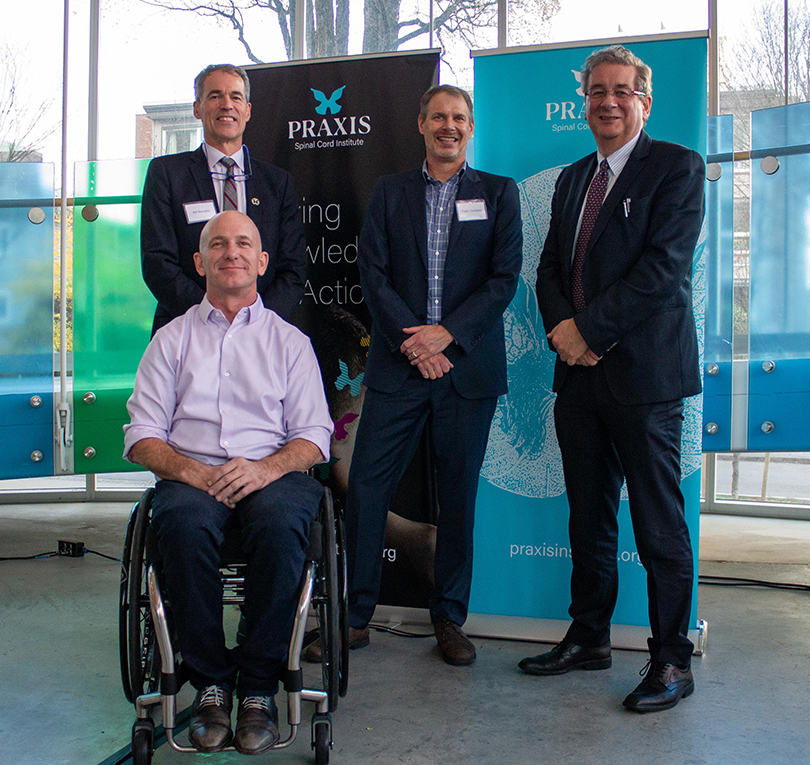 November 15, Vancouver, BC – Today, Praxis Spinal Cord Institute and UBC's School of Biomedical Engineering announced a partnership to expand Engineers in Scrubs (EiS), the School's flagship program in biomedical design. EiS trains some of Canada's most talented biomedical engineering students to work directly with patients to solve problems that will improve outcomes for those with chronic and costly health conditions, such as spinal cord injuries.
This announcement comes following a successful pilot year in 2018. The partnership was announced at the Blusson Spinal Cord Centre by Praxis Spinal Cord Institute's CEO, Bill Barrable, UBC School of Biomedical Engineering's Founding Director, Dr. Peter Zandstra and UBC Faculty of Medicine's Dean, Dr. Dermot Kelleher. The Institute's Consumer Engagement Lead, John Chernesky, who worked directly with students in the EiS program, also gave insights on how innovations that emerge from this program can directly benefit the SCI community.
"Our partnership with the School of Biomedical Engineering personifies how we are bridging the gap between problem and solution. Our goal for this partnership is to launch the next generation of biomedical innovators and entrepreneurs in BC."
– Bill Barrable, CEO Praxis Spinal Cord Institute