This is the breadcrumbs block. Breadcrumb will populate on actual page.

How do you translate your ideas into impact?
At Praxis, we partner people living with spinal cord injury (SCI) with researchers, care providers and innovators. Engaging people with lived experience in our research helps to ensure meaningful participation in decision-making, improves study design, and adds confidence that our work is relevant to the people it is intended to benefit.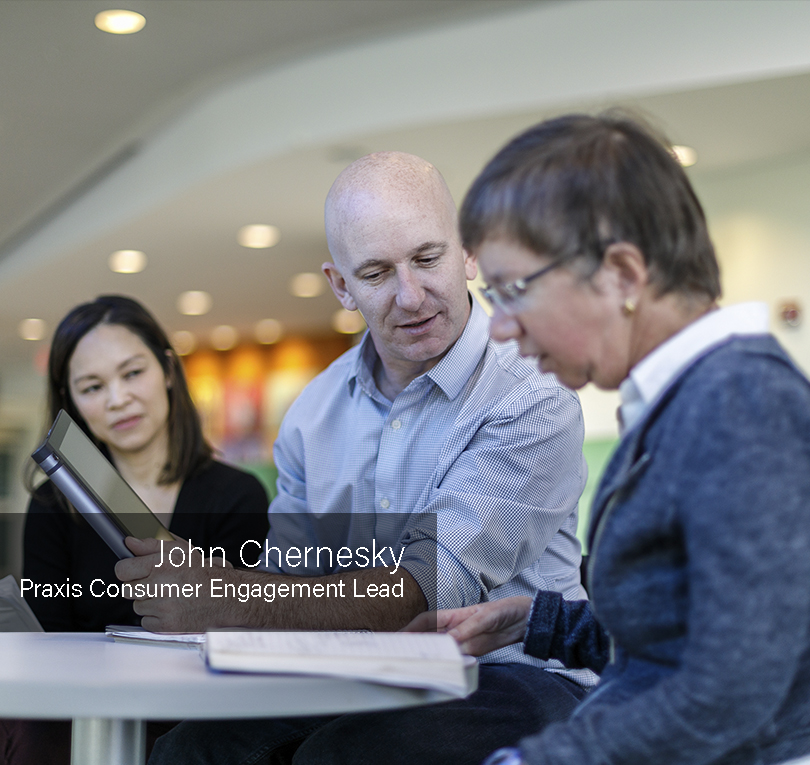 Take the Praxis SCI Challenge.
Tell us how you will engage consumers in your research over the coming year. Be creative! Submissions accepted in any storytelling medium – video, short story, photographs, drawings, and audio recordings. We'll tell your stories at ISCoS 2021.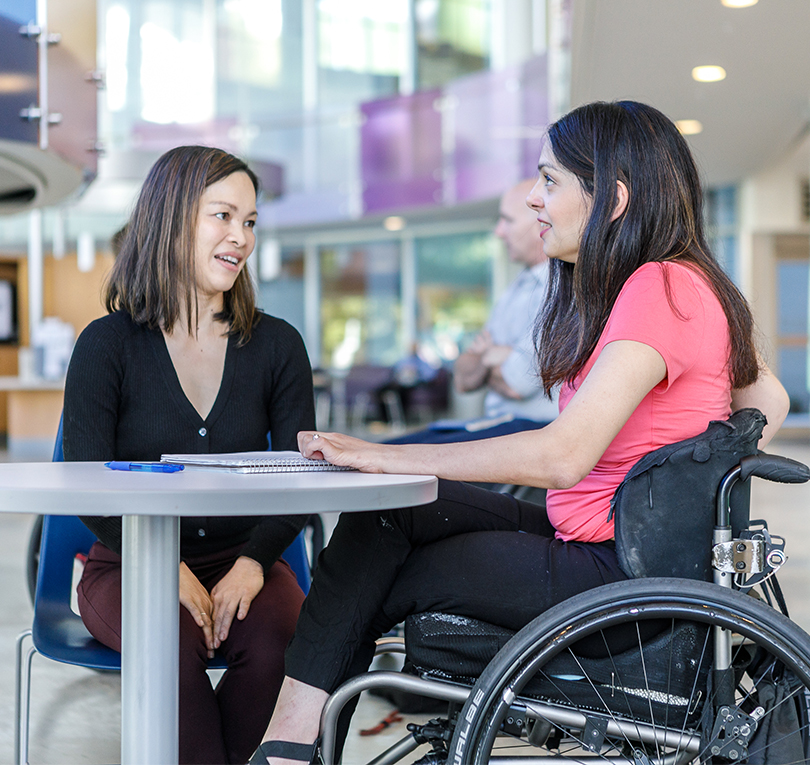 At Praxis, we realize the importance of consumer validation of solutions to real world challenges for people with spinal cord injury (SCI).
Praxis' Consumer Program informs, empowers and engages people with spinal cord injury (SCI) to participate in research and their own health decision-making. The Consumer Program partners with community organizations around the world to facilitate collaboration between consumers, researchers, funders, policy-makers, care providers and industry.

Consumer engagement in research is an emerging field that is developing rapidly. Funders, research organizations, and health care providers recognize that engaging consumers in their work improves health outcomes and reduces costs. Increasingly, funders acknowledge that it is critical for consumers to be part of research teams. This helps ensure research is relevant and facilitates uptake of the results.

Direct consumer engagement initiatives include:

Praxis SCI Accelerate: advancing SCI technologies into the marketplace to urgently get them into the hands of people they benefit the most.

SCIRE Professional and Community: Praxis-supported platform for evidence-based resources and information; SCIRE Community website development driven by engagement with SCI consumers.

iKT Wheel: Integrated Knowledge Translation resource outlining how to engage people with lived experience in SCI research; engage early, engage often.
The Power of Peer Support.
A special preview for ISCoS 2020: "Re-Inventing the Wheel" new feature documentary trailer. This film shows a unique community of wheelchair-users guide newly injured Dan McLean and his wife Colleen through Dan's first year of life as a paraplegic. A 60-minute roller coaster of emotion, this film documents all aspects of spinal cord injury and most importantly the power of peer support.

Coming in summer 2021. Learn more at praxisinstitute.org/re-inventing-the-wheel-movie.