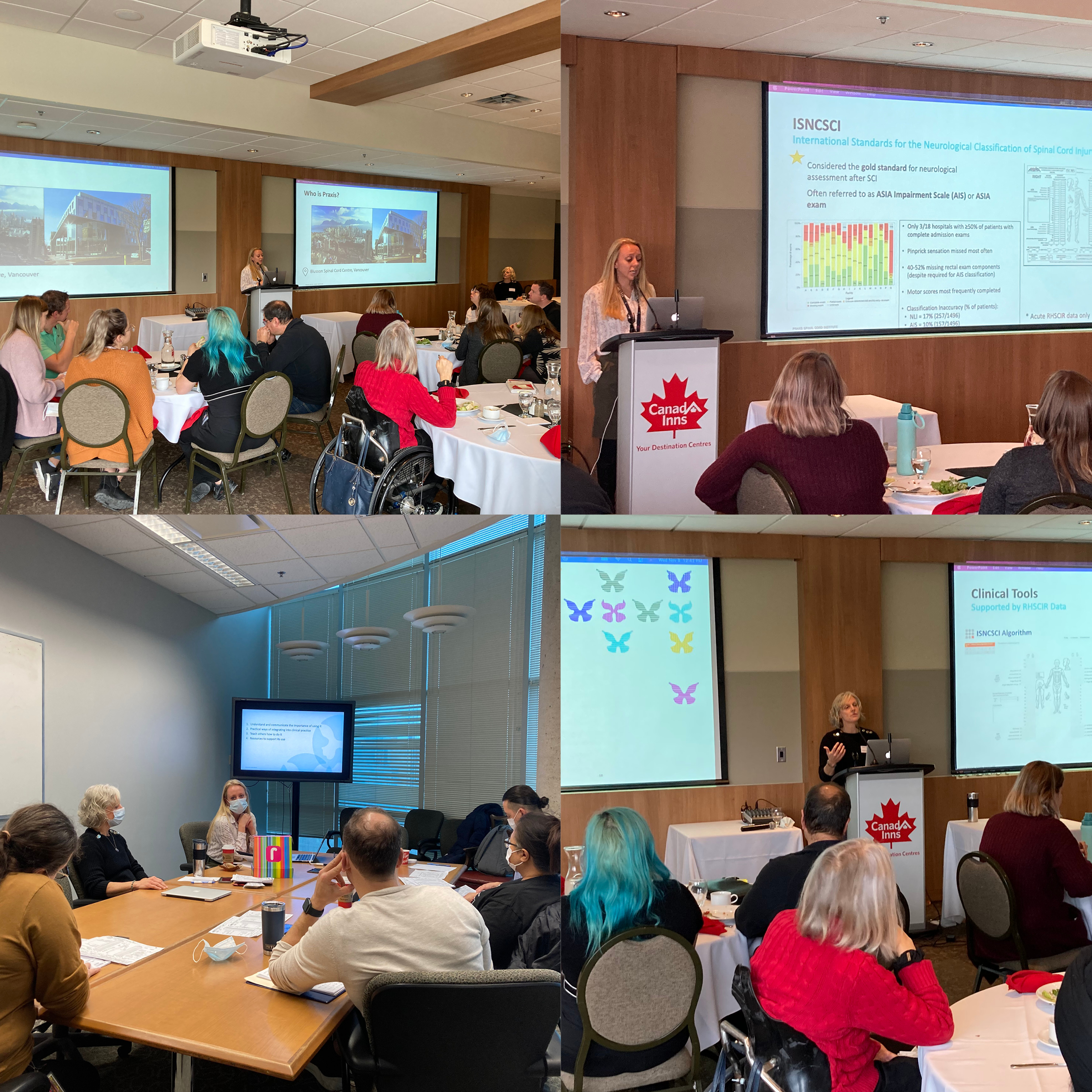 International Nurses Day 2023
Performing an accurate neurological assessment after spinal cord injury (SCI) is vital and is a skill often required of nurses working in the field. In keeping with this year's International Nurses Day theme, "Our Nurses" Our Future", the clinical team at Praxis has been investing in the education of nurses and other healthcare professionals by delivering intensive workshops on how to conduct the examination used to assess the level and severity of SCI known as the International Standards for Neurological Classification of Spinal Cord Injury  (ISNCSCI).
The workshops are part of a wider initiative being spearheaded by the Praxis Clinical Team to improve the completion and frequency of ISNCSCI examinations completed in acute and rehabilitation facilities across Canada.
"Life-long learning is something that nurses commit to ensuring their practice remains current and in line with best practice. In the wake of the pandemic, in-person training is slowly resuming. Being able to provide hands-on training is invaluable, particularly when teaching a practical assessment such as the ISNCSCI. As a nurse myself, I am proud to have the opportunity to connect with other professionals and work collaboratively on ways to optimize SCI care."
Jessica Parsons, RN
National Clinical Liaison, Praxis Clinical Team