This is the breadcrumbs block. Breadcrumb will populate on actual page.
ISCoS 2021 Conference Recap
From a heartfelt welcome from ISCoS President Ruth Marshall and Praxis Indigenous Peoples' Liaison Richard Peter, to the opening plenary lecture from world-renowned surgeon-scientist Dr. Charles Tator, it was an amazing four days of learning, connecting and sharing knowledge at the ISCoS 60th Annual Scientific Meeting.
During the conference, Praxis hosted two fireside chats — intimate and interactive conversations about commercializing research innovation and integrated knowledge translation. Here are three key takeaways from each chat:
Theme 01: From Laboratory to Marketplace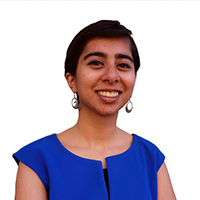 With Arushi Raina, Praxis Director of Commercialization.

1. Shift your perspective. Your research background builds tenacity – a critical ingredient for entrepreneurship. According to Raina, many researchers say they don't think like an entrepreneur. However, it's that same tenacity in your search for the answers that embodies the entrepreneurial spirit.

2. Be flexible… and open to failing fast. Raina refers to this as "trial by fire". Whether it is adapting your technology to meet the needs of the consumer or ensuring that researchers, consumer and commercialization experts are speaking the same language, be open to dialogue and shifting your thinking on the fly and failing quickly. This means rejecting ideas that don't work as quickly as possible and pursuing ones that meet a real, unmet need in an accessible way.

3. Be bold in testing your hypothesis and building your network of expertise. Raina says don't be afraid to ask questions and ask them early. The more you know from the start, the more informed your work will be and the better equipped you will be to make the right decision for your innovation. This includes, as a researcher, approaching people with commercial backgrounds to complement your skillset as an entrepreneur.
Theme 02: Integrated Knowledge Translation (IKT)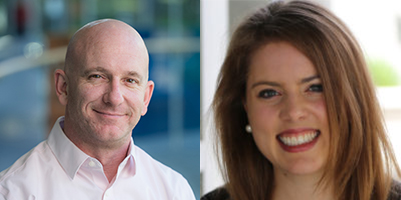 With John Chernesky, Praxis Consumer Engagement Program Manager and *special guest* Dr. Heather Gainforth, ICORD Principal Investigator and Principal Investigator Integrated Knowledge Translation Guiding Principles.


1. Share the power. Gainforth and Chernesky spoke about what partnerships really mean — that no one individual can hold all the power if the partnership is truly meaningful. Every person in a partnership should feel they have a seat at the table ​and that they share in decision-making.

2. Clearly define partners roles. Using the Integrated Knowledge Translation Guiding Principles, Gainforth and Chernesky also spoke about how researchers and research users should ask themselves what role they play in the partnership and how that role meaningfully contributes to the research before deciding to embark on any research partnership.
3. Build capacity. Partnerships cannot be meaningfully established without the capacity to do so. Gainforth and Chernesky both spoke about how tokenism in research may oftentimes be unintentional, but is nonetheless, a real barrier to effective partnerships. This is where both speakers hope to see the IKT Guiding Principles really shift the perspective that requires the system to start living the values of meaningful partnerships.
---
A reminder that all conference sessions, posters and materials, including materials found at the Praxis virtual booth will be available on the VFairs ISCoS platform for 30 days after the event. Didn't attend the conference? You can also find all materials that were available at the Praxis booth here:
About Praxis Spinal Cord Institute
Praxis Commercialization Program
Praxis Consumer Engagement Program
Praxis Health Systems Approach
SCI Clinical + Research Resources
Praxis SCI Networks – Collaborating for Impact
Canadian SCI Practice (Can-SCIP) Guideline
---
Thank you to everyone at ISCoS for another engaging conference and see everyone next year at ISCoS 2022 in Vancouver!