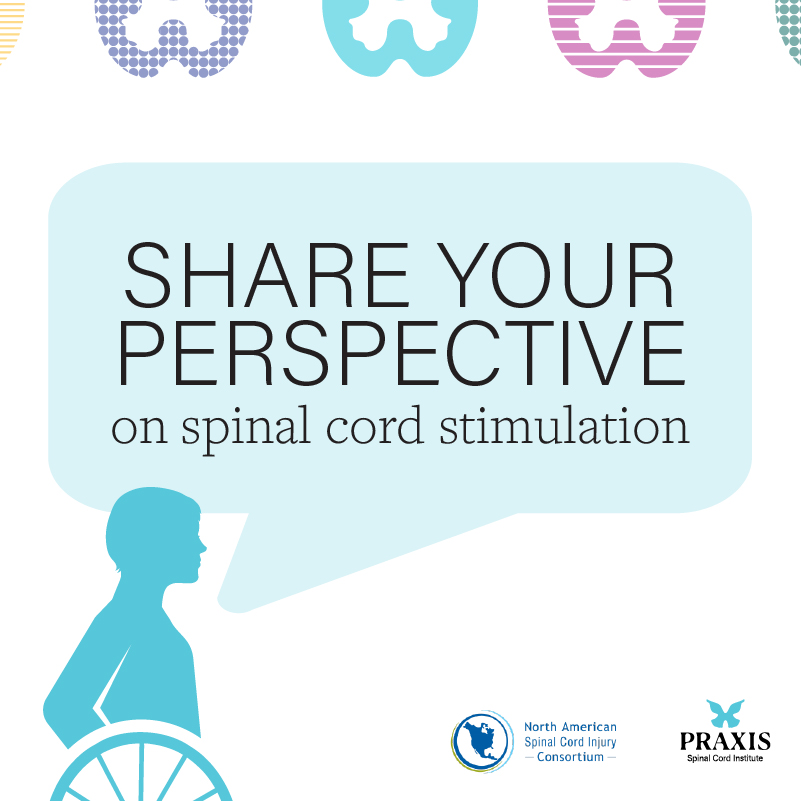 Praxis Spinal Cord Institute and the North American Spinal Cord Injury Consortium are conducting an online research survey on spinal cord stimulation. This research survey was co-created by people with lived experience of SCI to identify priorities, share expectations and assess demand for spinal cord stimulation.
Spinal cord stimulation has shown potential for functional improvement for people living with spinal cord injury. However, the perspectives of those living with SCI have rarely been sought on this topic.
We're seeking input from people with lived experience of SCI and their primary caregivers about their opinions on this area of research. If you are interested, please take the research survey here. It should take approximately 15-20 minutes and will close Sunday, April 26, 2020.
If you have any questions, please do not hesitate to contact research@praxisinstitute.org.