Meet the 2021/2022 SCI Incubate Grads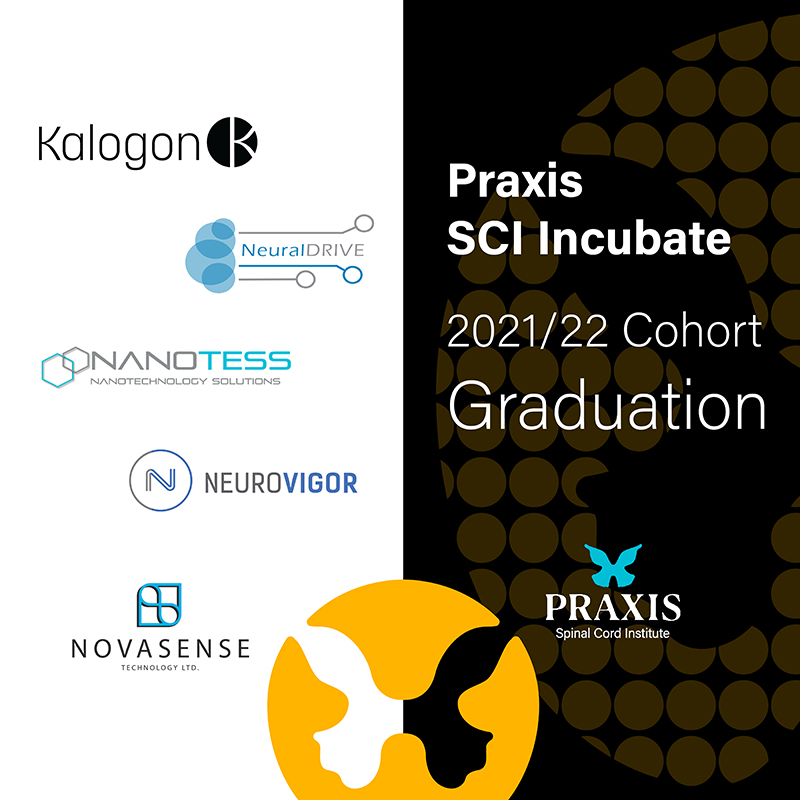 We're very happy to announce our most recent graduates in the Praxis SCI Incubate program  .
Five companies join the list of amazing alumni in our two commercialization programs.
Our most recent 2021/2022 SCI Incubate cohort has five companies; we're delighted to introduce them to the community and we'll be following them closely.
• Kalogon "First Smart Cushion designed to assist in the healing and prevention of pressure ulcers or bedsores."
• NanoTess "Cutting edge health solutions through material science."
• NeuralDrive "Improve neurostimulation rehabilitation through neural interface"
• NovaSense (previously known as SomaSense) "Providing intelligent sensing and personalized user solutions for pressure ulcers and chronic wounds."
• Neuro Vigor "Treating neuropathic pain in SCI through neuro-protection."
Applications for the next SCI Incubate Cohort will open later. Stay up-to-date by subscribing to our newsletter here.