Celebrating The Many Women Who Work With Praxis to Make an Impact in The SCI Community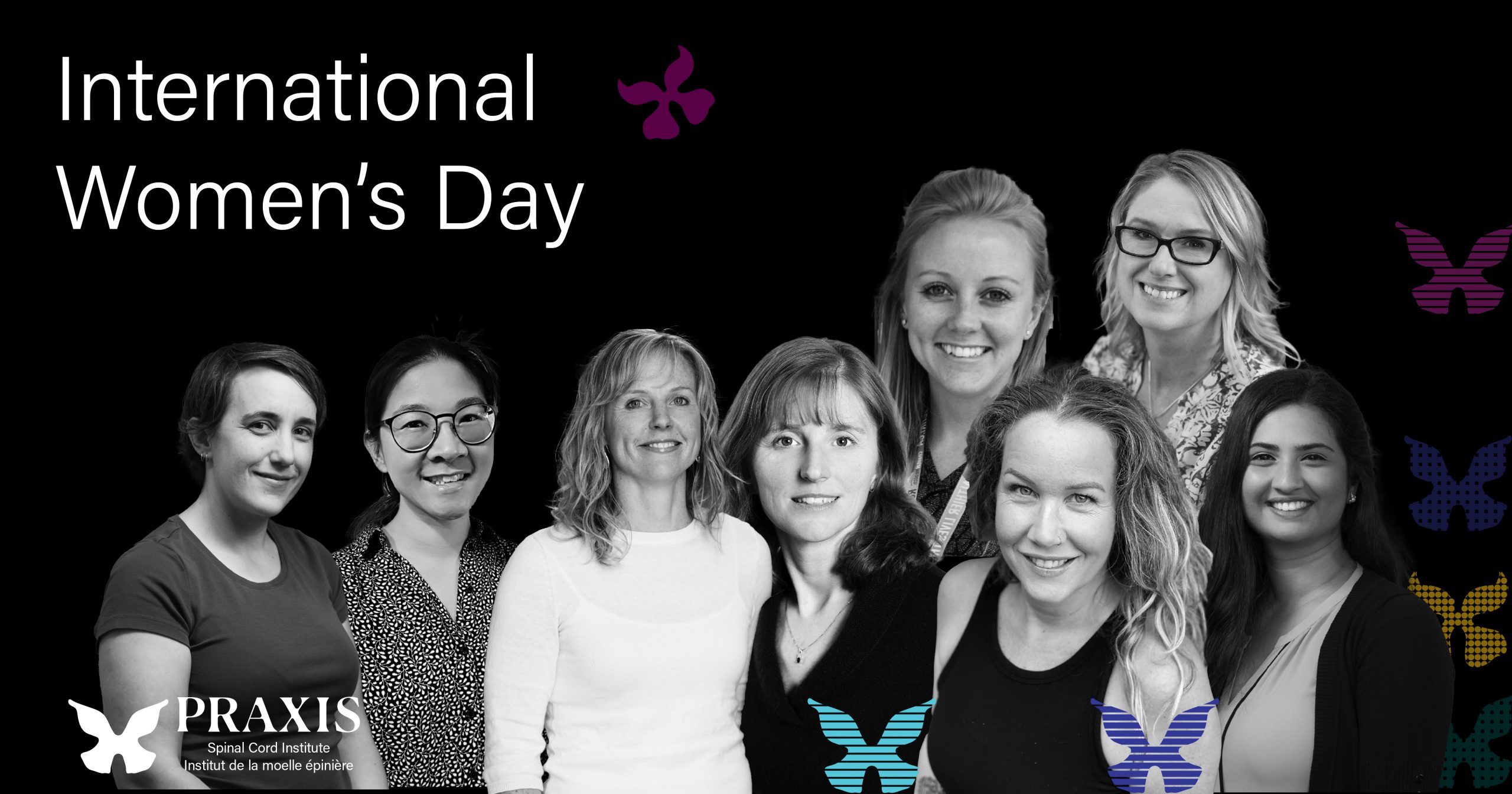 In honour of International Women's Day (IWD), Praxis recognizes the significant contributions women make across the globe. Our admiration and gratitude goes out to every woman who improves the lives of individuals with spinal cord injuries through science, research, technology, innovation, health care and in every setting.
This year's theme for IWD is #EmbraceEquity, bringing attention to what we can do to create an equitable, diverse, and inclusive society. We would like to take this opportunity to highlight some of the accomplishments and contributions of the women at Praxis who partner with us and collaborate on many different projects. It allows us to further our vision of a world without paralysis.
Read along to learn about Praxis women in various roles.